Are you finding the best Vietnam Road Trips worth life-time explorations?
If you are seeking for authentic Vietnam Tour Packages but do not know where to go and what to do, Conical Travel will help you to make your travel plan perfectly. The following list reveals our Top 5 best Vietnam Road Trips that have been experienced and highly recommended by our thousands of customers. 
1. Highlights Of Vietnam & Cambodia 10 Days – from $ 625 USD
This package takes you on a journey which highlights all the must-see features from Hanoi to Ho Chi Minh City, and then Angkor Wat in Cambodia. The most incredible thing, however, is all the gems in between. It will the the breath-taking landscape in Ha Long Bay – one of the seven wonders of the world. Or the acient and charming face of Hoi An and the remains of a lost kingdom in My Son Sanctuary. You will also be enchanted by the unique river life in Mekong Delta.
The last surpise is when you visit Siem Reap and the famous Angkor Wat which has been a cultural and historical symbol of Cambodia.
Pick this road trip 10-Day Highlights Of Vietnam & Cambodia for your next holiday and let yourself be mesmerized by all what the journey has to offer.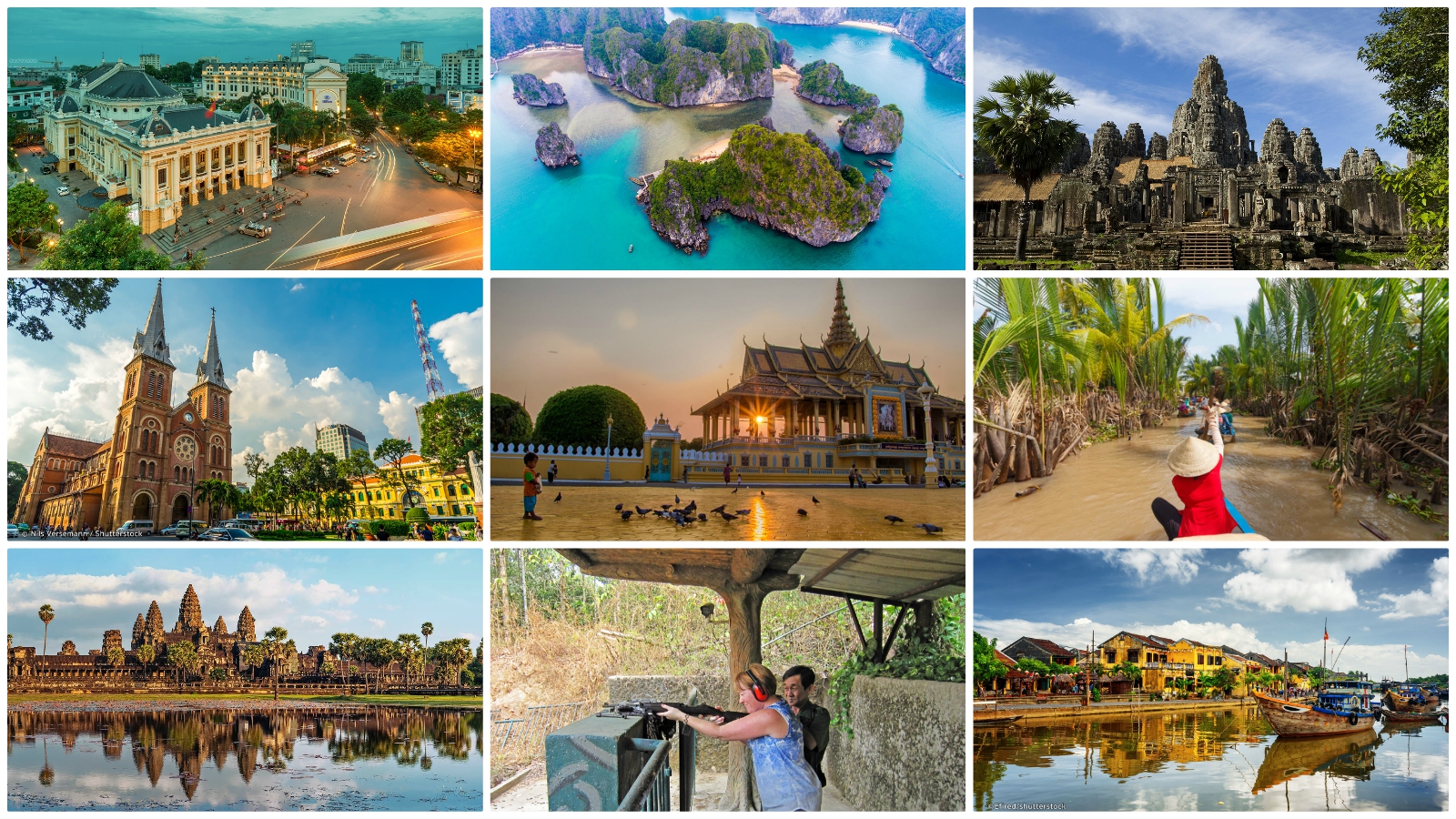 2. Majesty Of Untouched North Of Vietnam 6 Days – from $ 315 USD
Treat yourself to an incredibly life-time experience by putting this 6-day offer into your next travel plan. This journey indeed takes you off the beaten path to untouched rural paradises in remote Northern Vietnam such as Ha Giang & Dong Van Karst Plateau Global Geopark; Cao Bang Geopark & Ban Gioc Waterfall; Ba Be Lake & Ba Be National Park. There you can explore these destinations to the fullest like no one else by trekking; cycling; caving and the list goes on. 
Do try this 6-Day Majesty Of Untouched North Of Vietnam if you are a really expert traveler.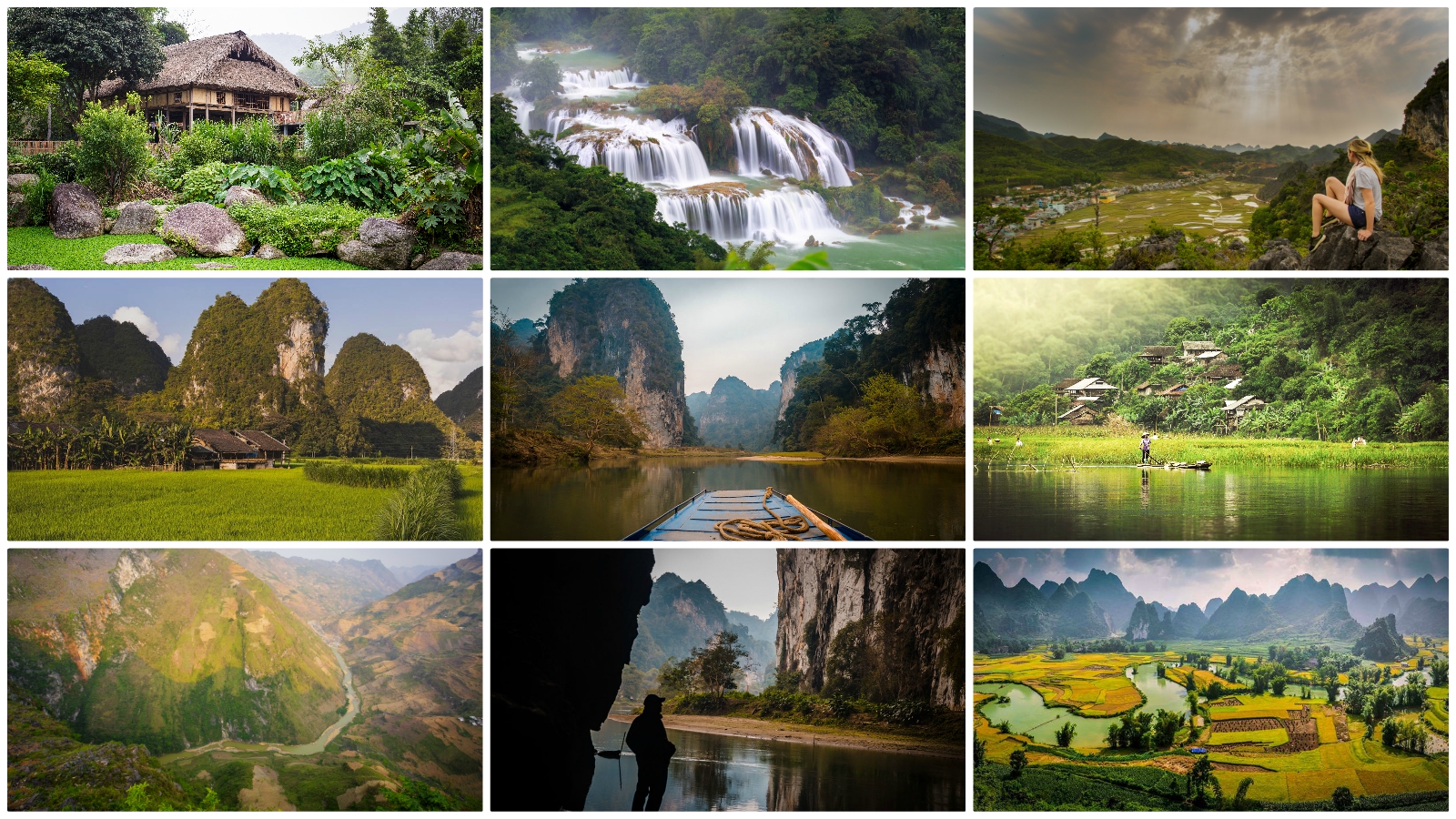 3. Landscape Excursion In Northwest Of Vietnam 6 Days – from $ 307 USD
There is a saying: "Traveling – It leaves you speechless, then turns you into storyteller". This 6-day journey to hidden Northwestern Vietnam is likely to explain about the art of travelling from the above sentence. Your adventure story begins when you get to Mai Chau – a dreamy region featuring the hidden beauty of rural mountainous regions in Northwestern Vietnam. There you can mingle with local Thai ethnic minority and enjoy what nature and landscape have to offer.
The next part is the enchanting green tea plantation in Moc Chau and Son La followed by a history recollection in the old battle fields in Dien Bien Phu. After all, Sapa with its charm and typical climate will ends your adventure diary to the fullest. There you have chance to trek in local trails where you meet friendly Hmong and Yao ethnic minority to learn about their lives, cultures and their own homeland.
Why wait? Let turn this 6-Day Landscape Excursion In Northwest Of Vietnam into a great story of your own.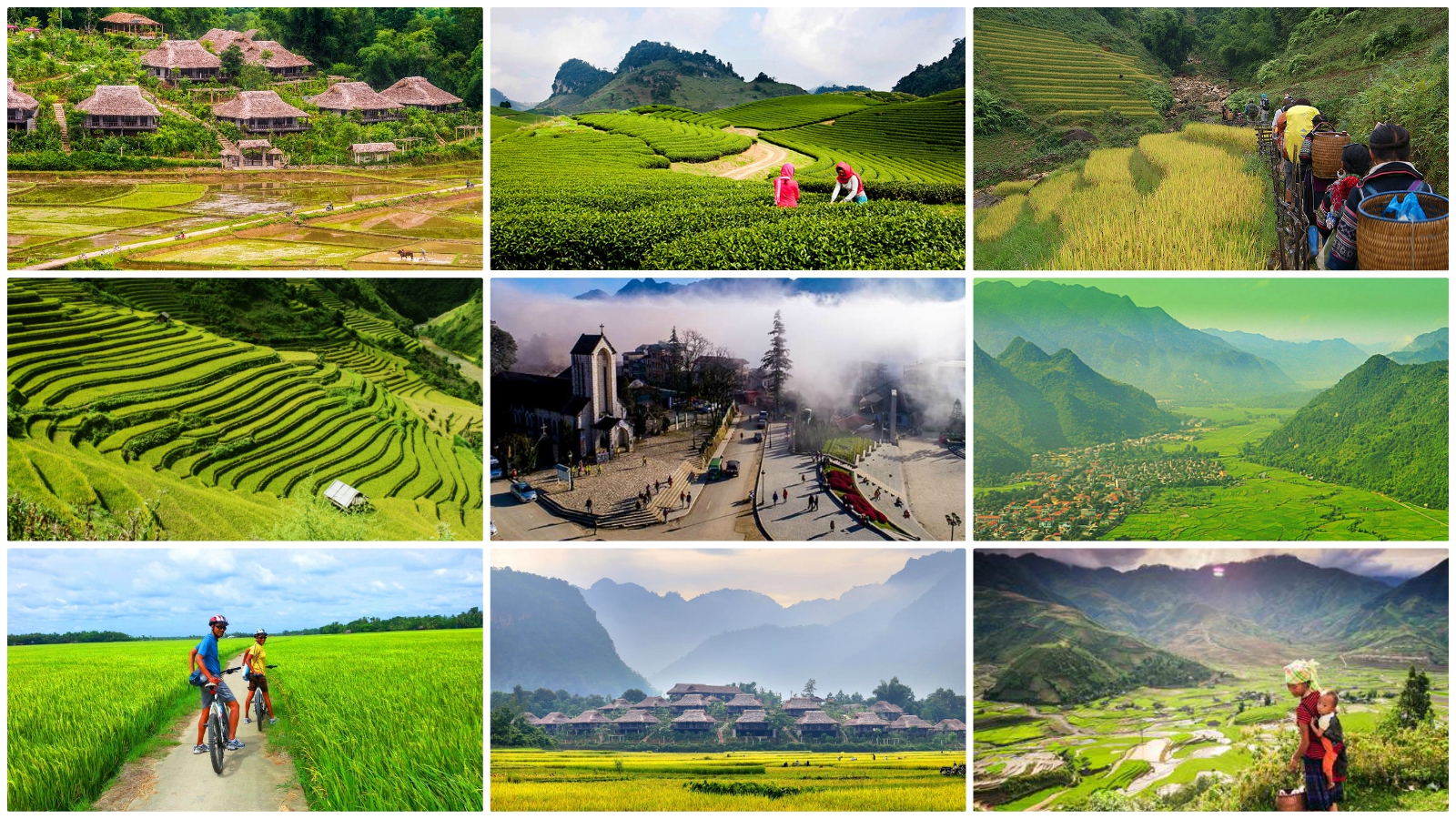 4. Hanoi To Hoi An Adventure 9 Days – from $ 508 USD
Awesome, Awesome, and Awesome!, are the 3 words that best describe what you are led to experience in this 9-day adventure. Joining this journey means you will have chance to see all the must-see and do all the must-do in the first S-shaped way along Vietnam. Starting from Hanoi – the capital of Vietnam, you will go on a loop to Ninh Binh with ancient atmosphere and breath-taking view. Then visit Ha Long Bay with undoubtedly incredible landscape recognized by rest of the world.
The trip continues to take you to Phong Nha National Park, regarded as the adventure capital of Vietnam with a complicated system of caves and grottos along with green tropical jungles as a favor by nature. This is followed by the slow and antique lifestyle and peaceful beaches in Hue as a relax for what is next. Surprise after surprise does not stop until you have chance to explore and admire Hoi An – a riverside town full of charm and diverse cultures.
If you have 9 days to spare on your next vacation, this 9-Day Hanoi To Hoi An Adventure will be one of the best Vietnam Road Trips for you.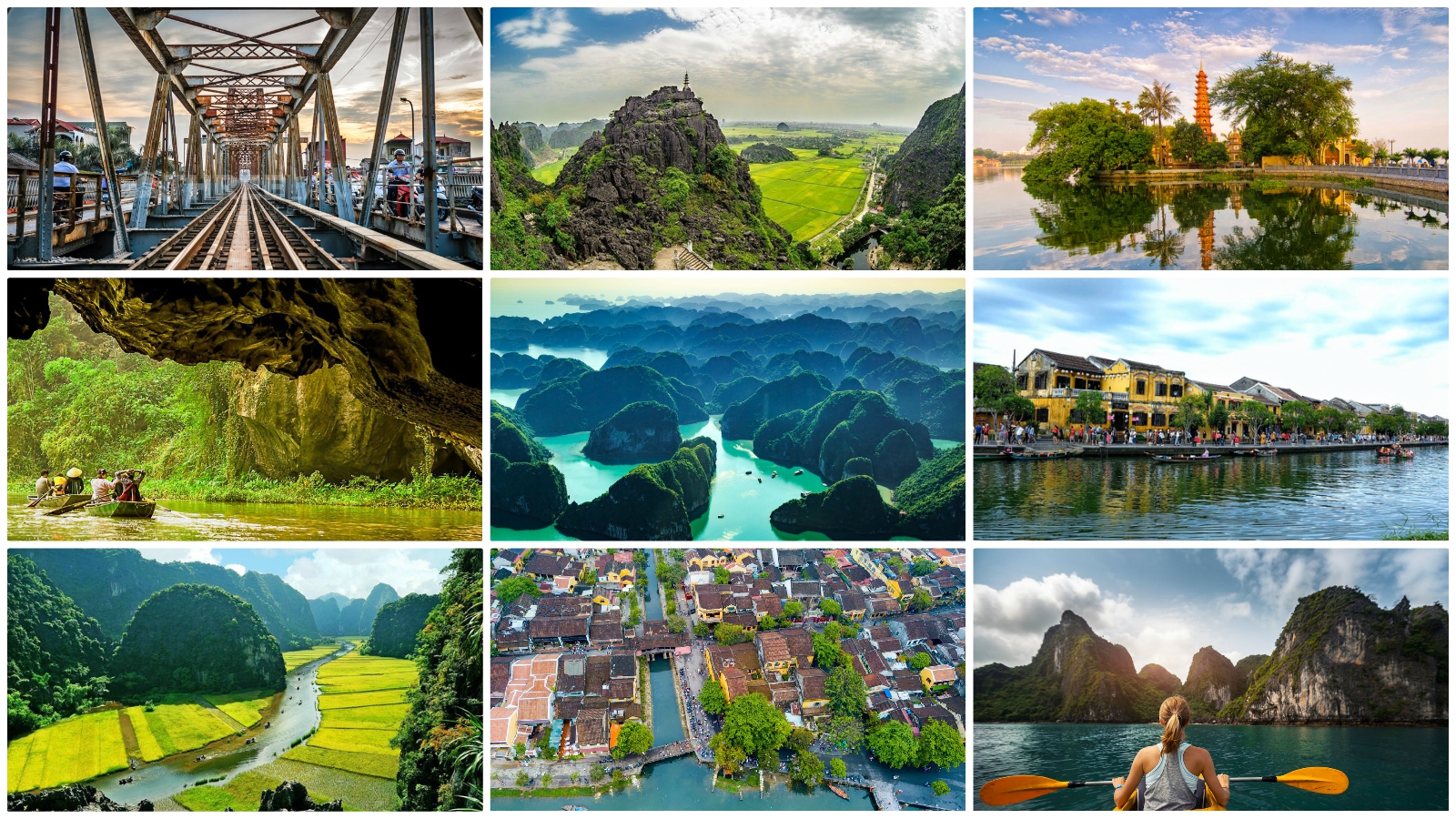 5. Hoi An To Mekong Delta Adventure 8 Days – from $ 437 USD
This 8-day journey is the next part of the 9-Day Hanoi To Hoi An Adventure where you explore the rest of all highlights in Middle and Southern Vietnam. Start from Hoi An, you will then immerse yourself in the idealistic beaches in Nha Trang. There you can do some exciting submarine activities such as diving.
Afterwards, head further inland to Da Lat, a secret highland well-known for its mystery and of course, the cool climate. The modern and busy Ho Chi Minh City and the river life of Mekong Delta will significantly end your 8 days of excitement and memory.
It is more perfect when you have 17 days to do a full two Vietnam Road Trips from Hanoi to Mekong Delta. But if your time budget is not enough, then the 8-Day Hoi An To Mekong Delta Adventure would be a great choice.