Hanoi has always been Vietnam's biggest icon when it comes to traveling. This capital has everything it takes to offer you a pleasant yet vibrant travel experience. However, just like anywhere else in the country, there are other corners of the city that you have not yet discovered. In this article, we introduce a newly-emerging destination for those who fall in love with nature and peace – Hanoi Banana Island.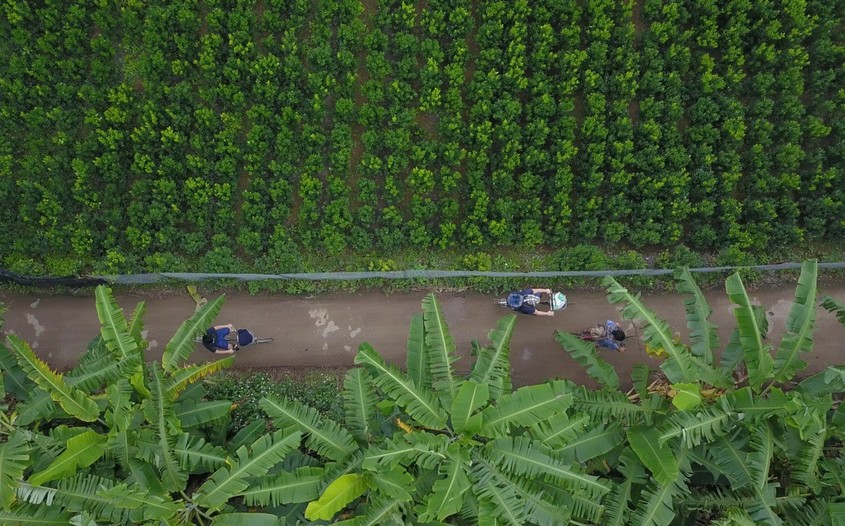 A Brief Introduction
Banana Island was named as such thanks to the vast banana plantation that has been grown for decades in the middle of the island. This hidden gem is located in the middle of the Red River alongside other islands in this area. However, Banana Island is now the most sought-after destination for those seeking out the secret natural beauty right in the capital city of Vietnam.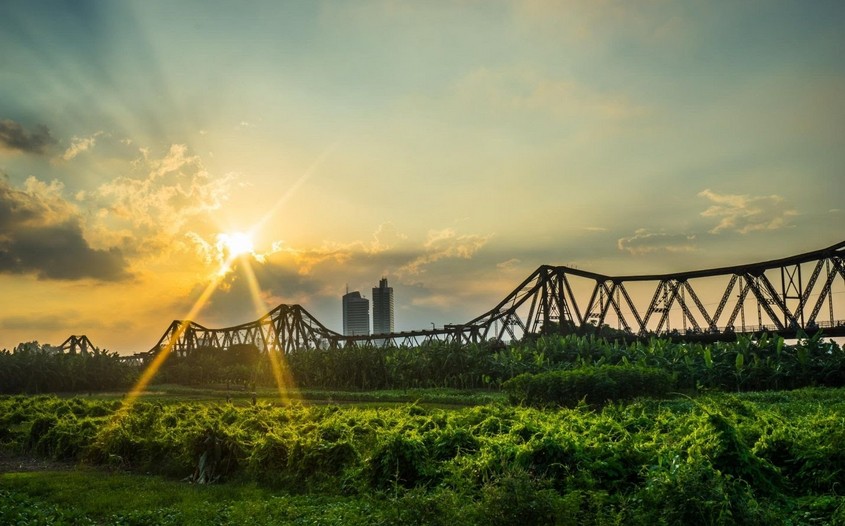 How to Get to the Banana Island?
This island is an alluvial ground that is easily found at the foot of the famous Long Bien Bridge. Starting from the head of the bridge at the center of Hanoi, you only need to walk for a few hundreds of meters until seeing the island.
From there, you will see a small stair leading to the island. This stair is specifically made for walkers but don't hesitate to carry your bicycle along. It's all doable! For those who go by scooters, there is another way to get into the island from lane 76, An Duong Street.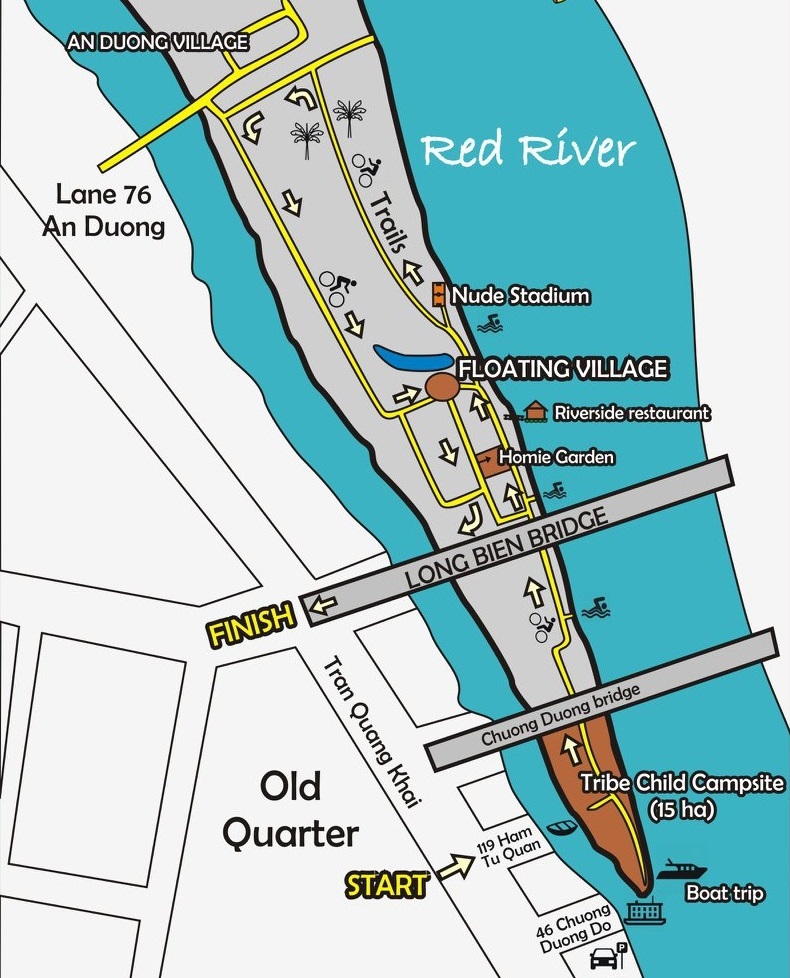 A Look into The Island Background
Banana Island is not a tourist attraction, even for the old locals who have resided in Hanoi for years. This island is simply a wilderness where there's a community of people in need of making the living out of agriculture and dairy farming.
Visiting the island is a chance for you to take a genuine glimpse into another life of the Hanoi locals. In contrast to the vivid and fancy lifestyle in the city center, Hanoi Banana Island reflects a lesser-known area of life. This is where a small community of the native dwellers live in neglect.
Most of the residential houses on the island are frail. In fact, the residents live on boats docking by the bank as the land is flooded when the tide is high.
However, this island owns a different kind of beauty where you can barely see somewhere else. Walking along the island is a chance for you to observe the infinite fruit plantation from afar. Curving alongside the greenery is a sandy land running towards the riverside. A trip to the island will also be a one-of-a-kind memory for photography souls or nature lovers.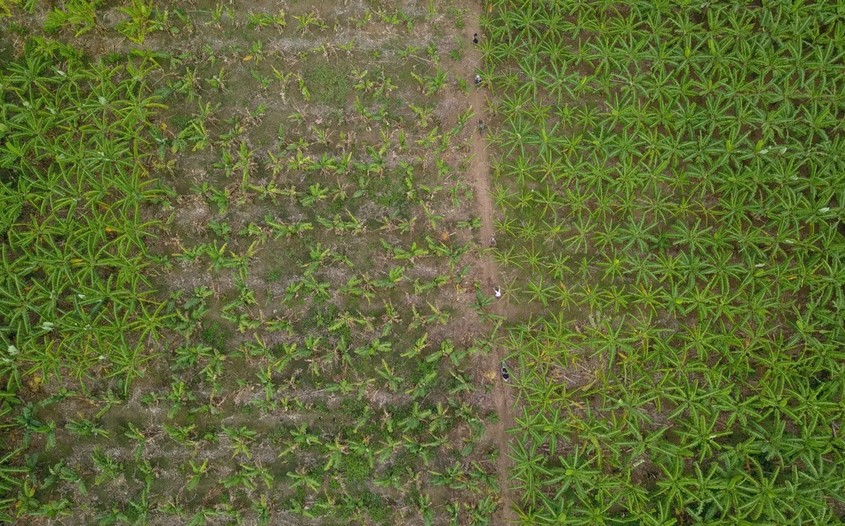 Banana Island: An Emerging Hidden Gem of Vietnam's Capital
Since the flooding season has lessened its impact on the island, more people frequent to this site every now and then as a weekend getaway. The best time to visit Banana Island is at any time during the year. You can choose to combine this short trip as a part of your Hanoi vacation, especially Spring or Autumn.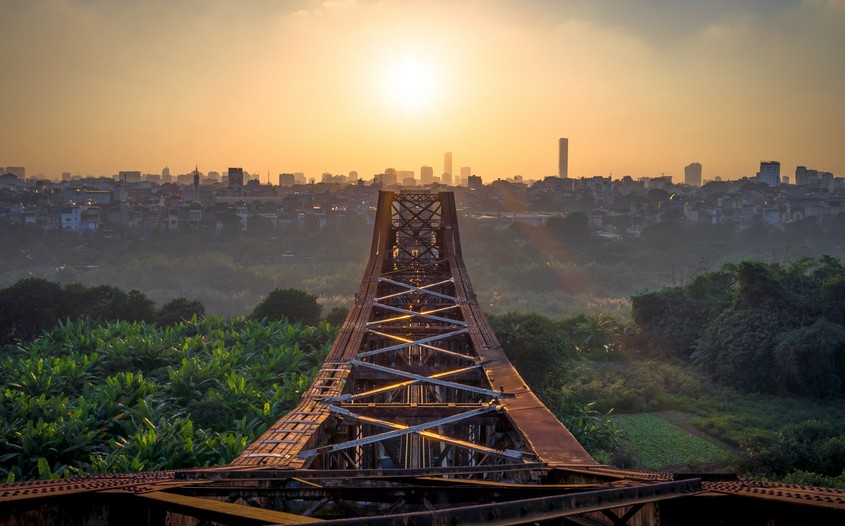 What to Do on Banana Island?
Hanoi Banana Island is a hidden paradise if you're a peace and adventure seeker. We advise you to visit the island after a city tour to embrace a different beauty in the capital.
A pleasant and simple activity such as biking 1 day tour, motobiking or walking around the island is worth trying, especially if you have a camera on your hand or being by your lover's side.
This is a great chance to sneak through the alluvial sand dune, the lush rice fields, vegetable gảdens, forest of banana, and watching the river flowing to infinity. Don't forget to take a short break by sitting by the river bank and embracing the meaning of small chats.
Another great time to visit the Banana Island in a day is during sunset. Don't rush to underestimate this incredible hidden gem! You will definitely have a totally different feeling compared to the sunset watching experience at somewhere else. You can also join the locals taking afternoon exercises or swimming in the river to cool off after a hard working day.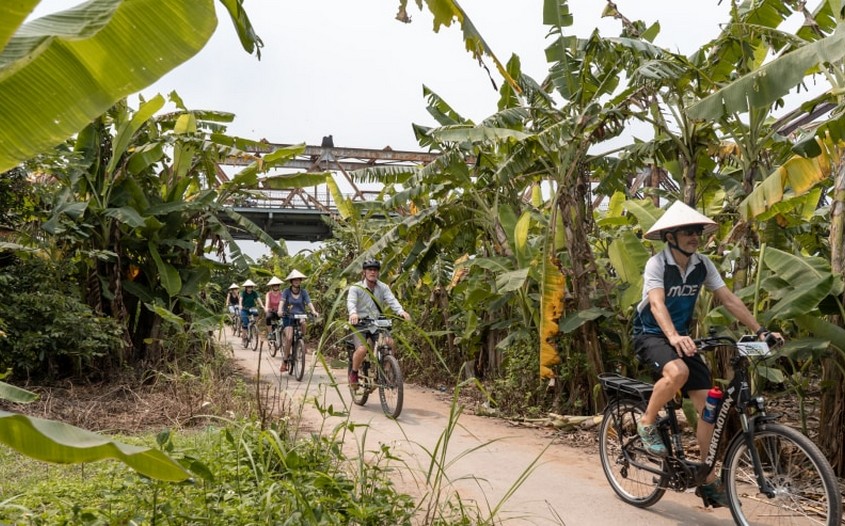 Essential Tips Before Visiting 
Since Banana Island is not a famous destination for tourists, there are some essential tips to keep in mind before arriving. These handy tips are to give you a pleasant and easy experience.
There're a lot of mosquitos, make sure you have an insect repellent applied before the trip!
During the photoshoot, pay attention to the moving vehicles!
Keeping quiet is an environmental-friendly act towards the natural habitats as well as the local dwellers living nearby.
Leaving the crops intact is everyone's responsibility, not only the farmers. If you plan to cross the yields or garden for some insight or photos, make sure the trees stay unharmed!
The ideal duration for an absolute tour around the island takes around 2 to 3 hours. This duration is measured from reaching the bridge to seeing around and returning to your accommodation.
Banana Island is not something that every single kind of tourist will love. But it will make a huge difference if you know what you look for. If this is what you have in mind, request a short trip to this hidden paradise with your local guide!