Different from the other parts of Vietnam which has turned more and more touristy, there are still some untouched regions in the North that offer you original landscape, local lives & cultures, and the peace of nature, make you feel you are the very first to lay your footprints. Our list will reveal 5 best Northern Vietnam Tours that bring you to those so-called rural paradises.
1. Allure Of Ba Be Lake & Ban Gioc Waterfall 4 Days – from $216 USD
This package brings you to witness the hidden charm of Ba Be Lake & and nature in Ba Be National Park, along with the stunning Cao Bang Geopark and the second to none Ban Gioc Waterfall – the fourth biggest border waterfall in the world. Hoping on the trip allows you to get off the beaten track to one of the most incredible destinations in Northern Vietnam. On this trip, you will have chance to explore the untouched heritages in mountainous regions of Vietnam, live a local life with Tay & Nung ethnic minorities, or just relax and enjoy sightseeing in a local homestay located in the middle of mountains, forrests and lush rice fields. What a feeling of nature and adventure! 
Why wait to join us to see the 4-Day Allure Of Ba Be Lake & Ban Gioc Waterfall?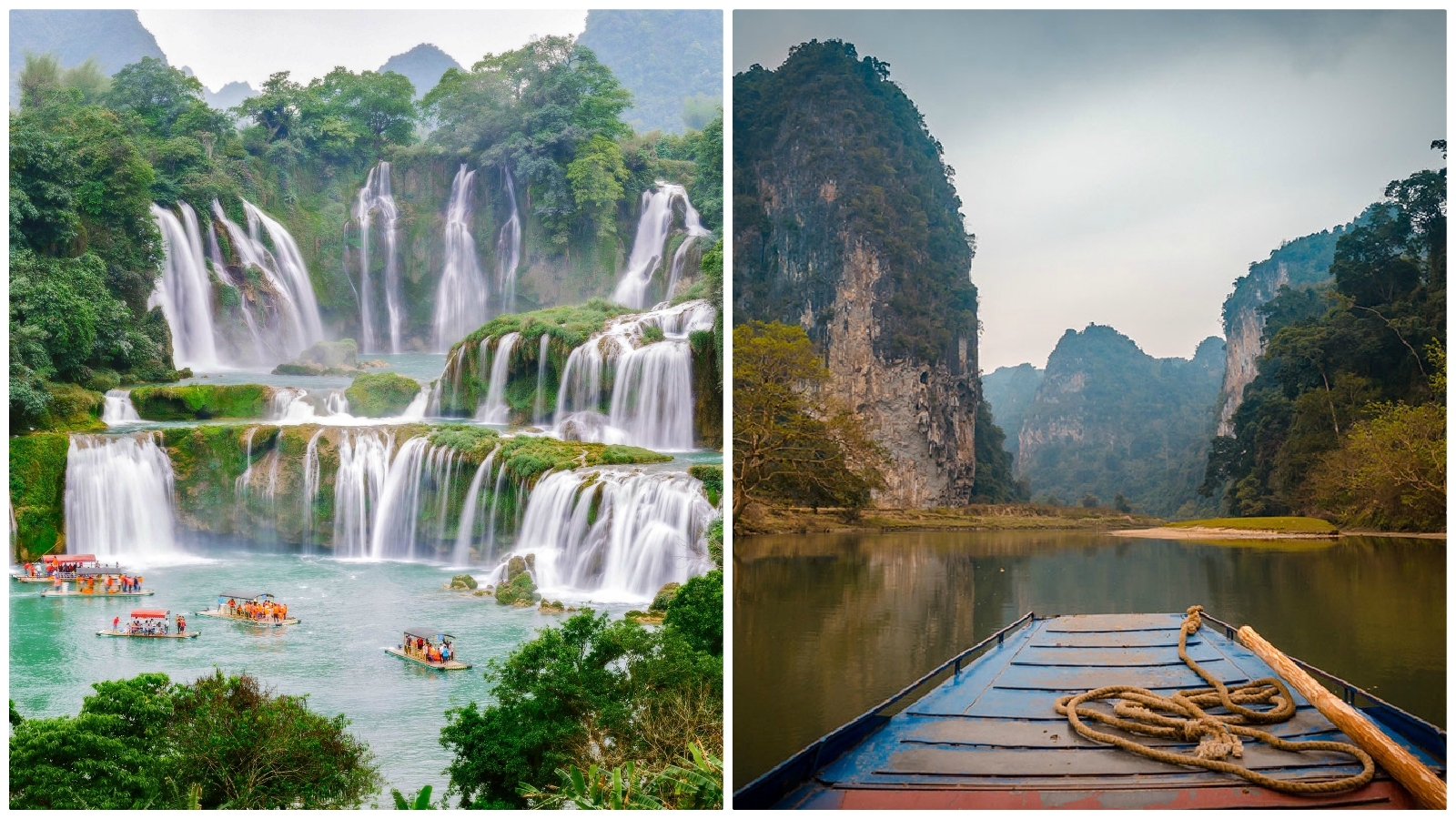 2. Panorama Of Unexplored Ha Giang 4 Days – from $160 USD
A 4 day round trip full of adventure in Ha Giang and Dong Van Karst Plateau Global Geopark would take the breath of any nature lovers away. There is no doubt that you will get from surprise to surprise when you visit this frontier area where the panorama of landscape, the grandeur of mountains and valleys, the friendliness and unique lifestyles of local Hmong, Tay & Yao minorities, and the charm of rice terraces and greenery all get into your eyes and become one of the unforgettable highlights of your adventure diary. 
If you are an expert traveler and have only 4 days to spare, think about picking the 4-Day Panorama Of Ha Giang trip into your schedule.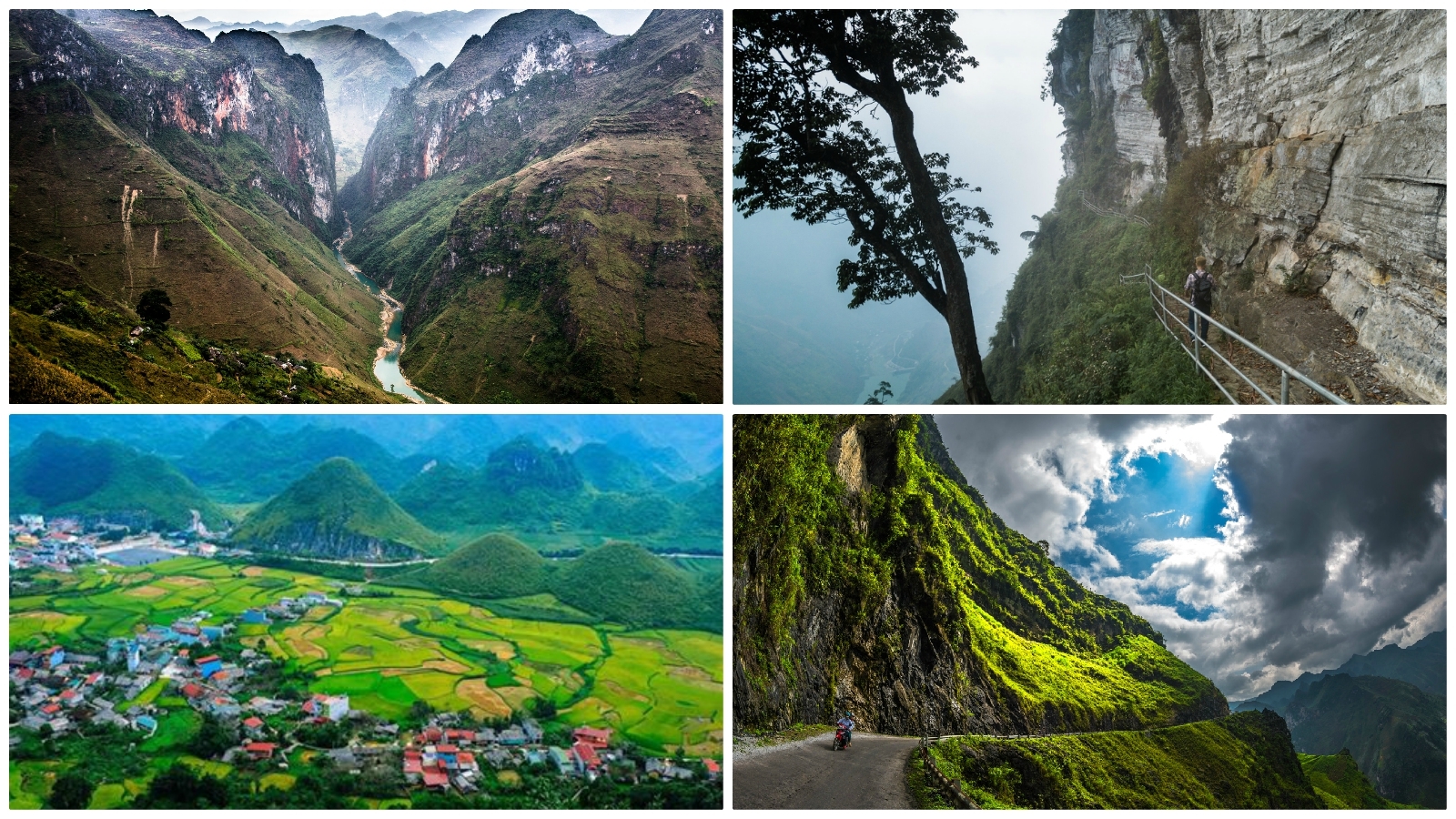 3. Mountain To Beach Loop In Unexplored Northeast Of Vietnam 5 Days – from $337 USD
Are you fond of a loop on the less-known roads to witness the change from mountainous areas to the sea and all the incredible features offered on the way? If yes, this option is truely what are you looking for. The 5-day journey takes you from the rural paradises in Ba Be National Park and Cao Bang Geopark to the UNESCO heritage Bai Tu Long Bay – the hidden part of Ha Long Bay. You will not only be impressed by the wonderful landscape but the difference of lifestyles of the people in the mountains and those living in floating farms in Bai Tu Long Bay as well. Is there anything more awesome than witnessing it with your naked eyes?
The trip has been chosen by thousand of travelers as one of the best Northern Vietnam Tours. Pack everything and become one of the happiest travelers when joining us with the 5-Day Mountain To Beach Loop In Unexplored Northeast Of Vietnam trip!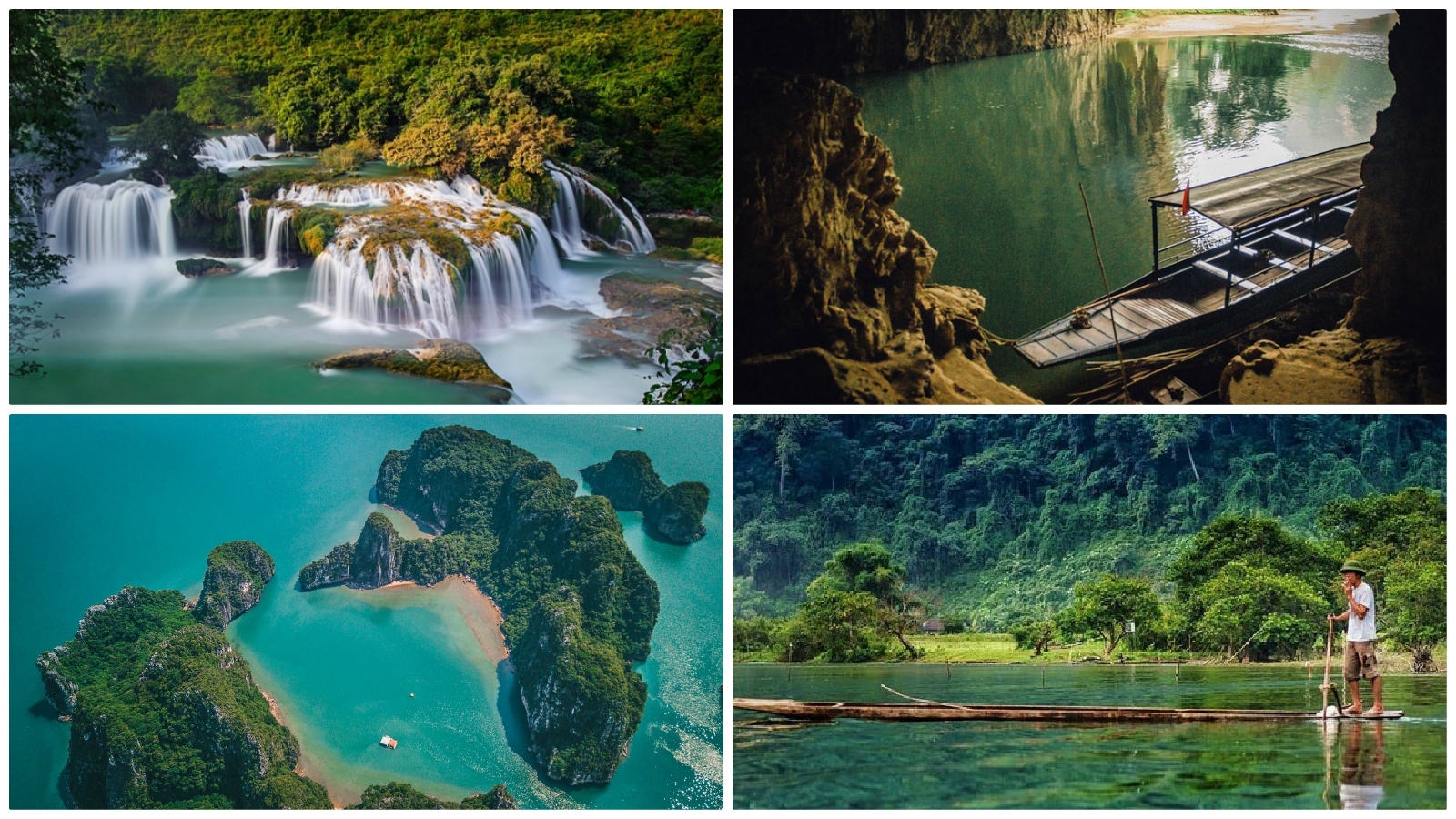 4. Majesty Of Untouched North Of Vietnam 6 Days – from $315 USD
This journey is a special gift for any expert rolling stone to conquer the majesty of nature that untouched Ha Giang, Ba Be Lake and Cao Bang Geopark have to offer. Travelers will find a once-in-a-lifetime opportunity to unveal these top-of-the-world destinations with a full collection of activities including hiking; cycling; caving; swimming; boating and the list goes on. What a undoubtedly great sense of adventure!
Explore the most incredible experiences in your life by planning this 6-Day Majesty Of Untouched North Of Vietnam trip for your next holiday.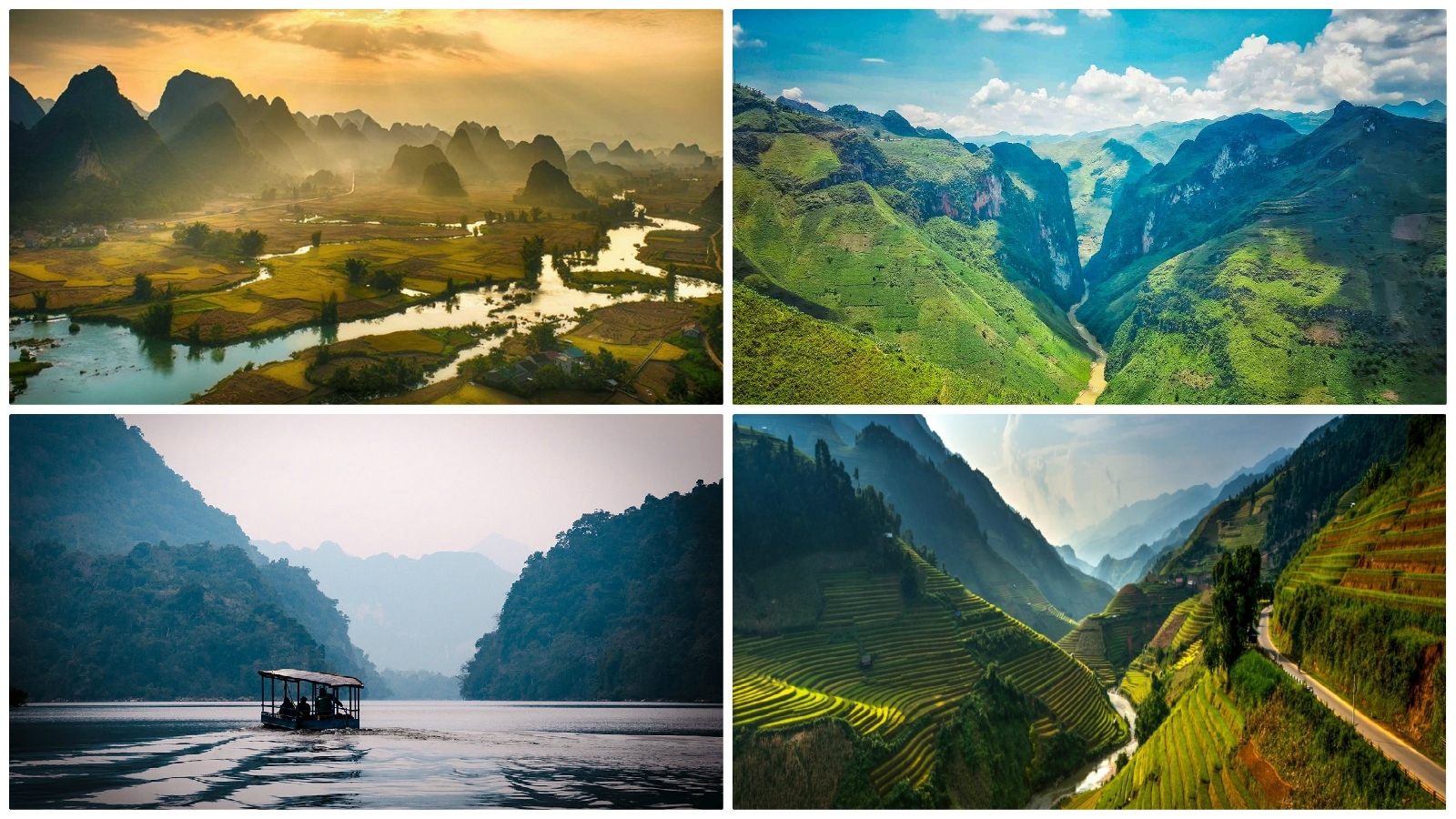 5. Bustle To Serenity In North Of Vietnam 11 Days – from $714 USD
The name itself explains the allure of the trip. There you will be welcomed to Hanoi – the 1000-year capital of Vietnam with amazing historical and traditional features, and of course the busy daily lives of this capital city. In Hanoi you will have chance to wander around the streets and enjoy local food which has made a well-known but simple brand. After the bustle, time for exploring the hustle of other mesmerized destinations in Northern Vietnam such as Mai Chau; Ninh Binh; Bai Tu Long Bay; Ban Gioc Waterfall; Ba Be Lake & Ba Be National Park where you see the differences from the landscape to ethnic local lives little by little.
This 11-Day Bustle To Serenity In North Of Vietnam journey promises to forge a new path and bring you the most incredible and unique travel experiences like no one else.