Is Vietnam an LGBTQI-Friendly Destination?
Vietnam's stance and views on the LGBTQI community have somewhat loosened in 2015 when the ban was lifted. There had never been any serious anti-gay laws that were implemented, however, gay relationships are not yet widely recognized. Despite being welcome in the country, one should take caution with public displays of affection, and if possible, avoid it to stay on the safe side. The culture of the Vietnamese people still remains conservative. And the LGBTQI community is still treated with respect as they would with any other foreign people. However, it is worth noting that there are no anti-discrimination laws that could protect you if anything happens.
Gay events usually take place in the capital city of Hanoi, but in the bustling city of Ho Chi Minh is where you'll find the best clubs and gay bars in the country. With both ex-pats and locals making up the thriving LGBTQI community, it's constantly evolving and changing the gay scene.
In short, Vietnam is and has been more and more LGBTQI-friendly country to visit. In this article, we will inspire you with the best destinations and things to do for LGBTQI travel in Vietnam.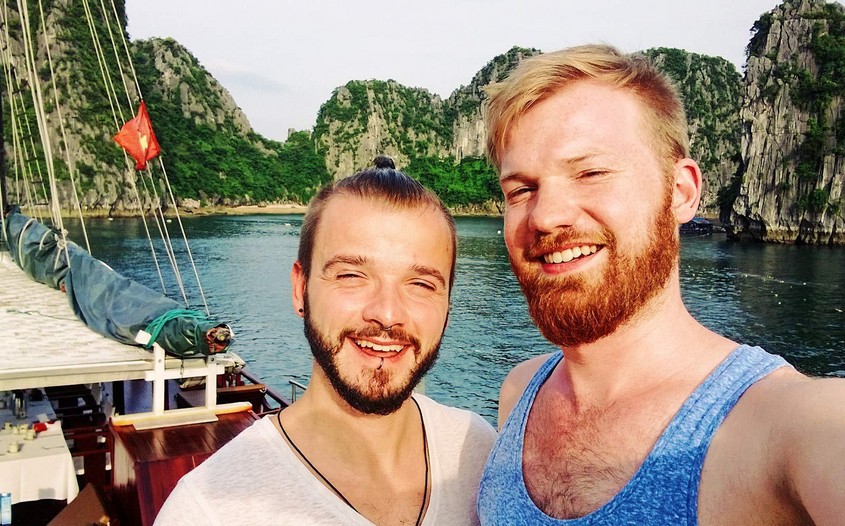 I. Best Destinations for LGBTQI Travelers in Vietnam
Vietnam is home to diverse cultures and traditions. It offers tons of experiences when exploring the country. While the majority of events happening are not specific to the LGBTQI community, gay locals and travelers are welcome to take part in the festivities and are unlikely to face any problems. However, we advise you to take caution for public displays of affection, as the majority of the country is conservative. Be mindful of the local customs particularly in the rural areas, where it is a complete opposite of how big cities like Hanoi and Saigon are open to gays in general.
1. Hanoi
The capital city of Hanoi is full of ancient traditions, and despite its conservative culture buried in the society, gay activities are present and thriving albeit done mostly underground. Individuals usually meet and date discreetly in saunas like the Adam Hanoi on Lac Trung and Titan Sauna on Nghi Tam Street just to name a few. There are also a number of accommodations such as La Siesta found on Nguyen Quang Bich and Apricot Hotel on Hang Trong Street which friendly towards gay couples.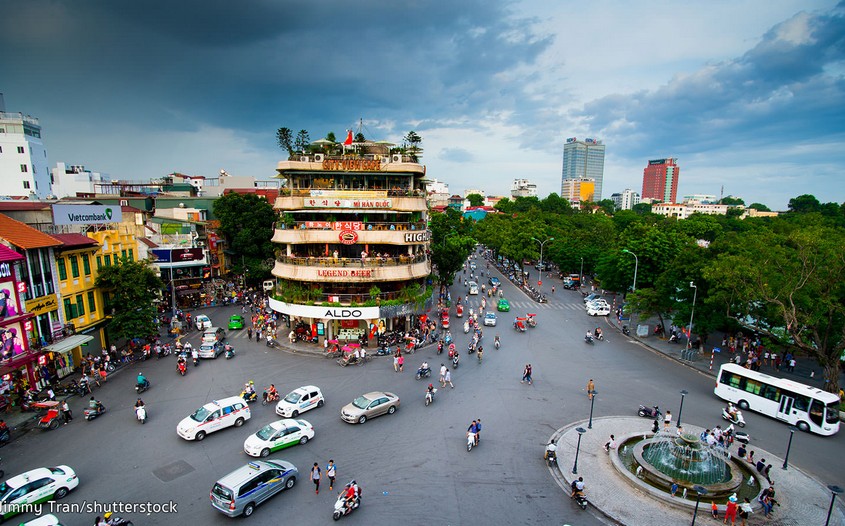 Top Things to Do in Hanoi for LGBTQI Travelers in Vietnam
Temple of Literature
Vietnam's first national university which was constructed in 1070 is a prized destination in Hanoi. This Confucian temple called the "Temple of Literature" serves as a peaceful respite from the city's bustling streets. One could stroll along the five beautiful courtyards and observe the ancient tradition of offering to ancestors. The entrance to the temple is only 30,000 VND ($1.5 USD) for both locals and tourists alike.
Address: 58 Quoc Tu Giam Street, Van Mieu, Dong Da District, Hanoi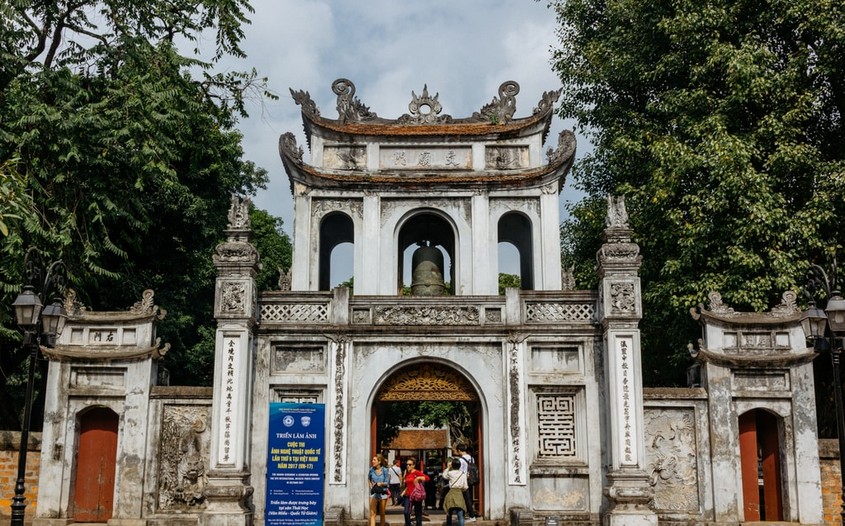 Hanoi Opera House
The Hanoi Opera House which was built during the French colonization is an architectural masterpiece in the country. Aside from being a venue for several political events, it has been the stage featuring classic and contemporary performances.
Address: 1 Trang Tien Street, Phan Chu Trinh, Hoan Kiem District, Hanoi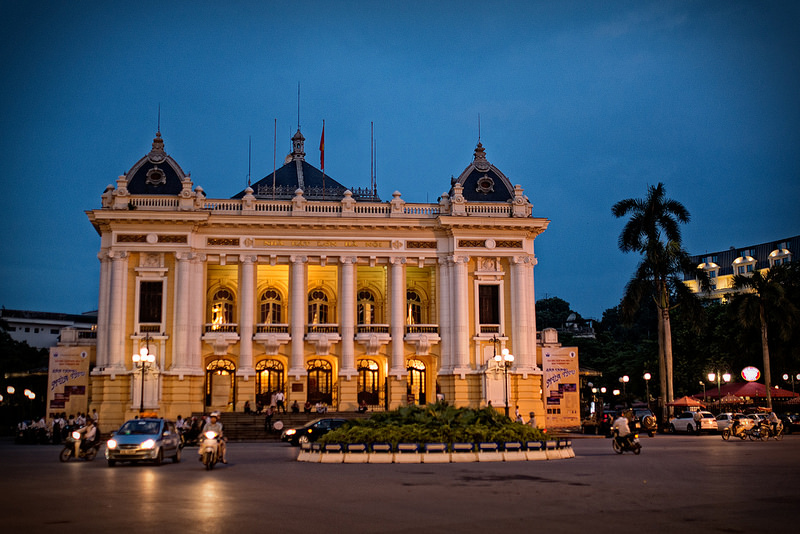 Hanoi Social Club
Despite being inconspicuous to the untrained eye, Hanoi Social Club has been the go-to place for many locals and tourists. Tucked in one of Hanoi's many alleyways, this charming little café is famous for healthy yet delicious international cuisines and the myriad of beer and wine selections. And it isn't a social club for no reason. The hipster vibe and the occasional open mic nights, it's one of the best places to get updated about the local groups and events.
Address: 6 Hội Vũ Lane, Hàng Bông, Hoan Kiem District, Hanoi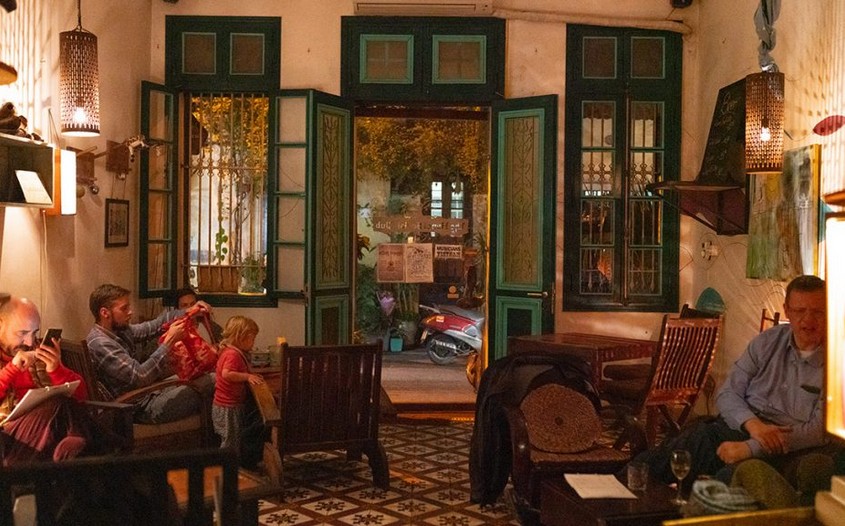 The Golden Cock
In almost three decades of its existence, the Golden Cock, commonly known as GC, is the longest standing and only gay bar in Hanoi. The establishment lends a casual atmosphere with long tables and cheap beers making it a perfect to swing by and get acquainted with the gay community. It is also the unofficial LGBTQI headquarters where both locals and foreigners party the night away during weekends. If loud music isn't really your thing, then drop by during the weekdays for a casual game of pool, a few beers and mingle with the friendly crowd.
Address: 3-4 Hàng Hành, Hoan Kiem District, Hanoi
2. Hoi An
The history dating all the way back to the 16th century makes Hoi An a picturesque destination filled with ancient buildings and traditional culture. These are prominently showcased through the plethora of museums such as the Hoi An Folklore Museum and Museum of Trade Ceramics just to name a few. The canals running between the Chinese and Japanese influenced architecture has earned the Old Town Hoi An the moniker "Venice of Vietnam" making it one of the premier tourist attractions in the city.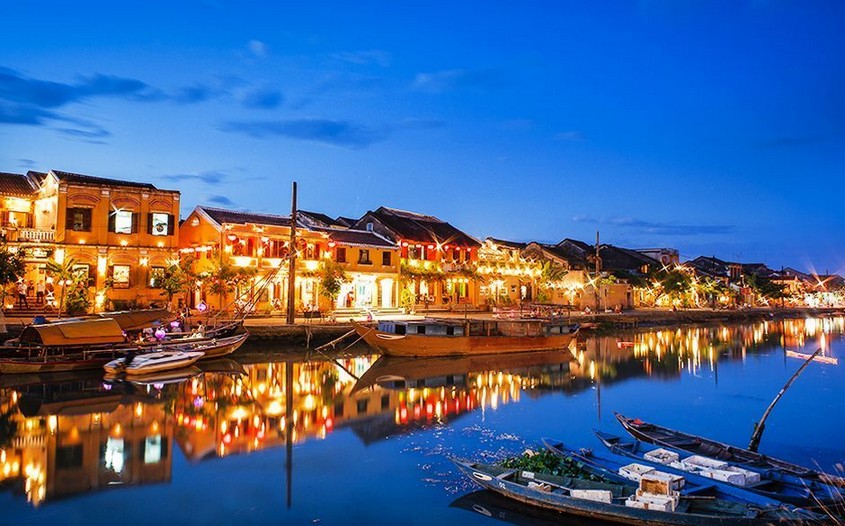 Top Things to Do in Hoian for LGBTQI Travelers in Vietnam
Get a Tailor-made Suit
The city of Hoi An has played a huge part in Southeast Asia's textile trade for centuries. The industry has remained strong with skilled tailors and leather craftsmen lined up in the city's busy streets. It's also known for having on-demand clothing and accessories that could be tailored to fit your tastes. With tons of fabric options and plenty of skilled hands, you should take your time, check for online reviews, and go with a famous tailor to get the best bargain for your apparel.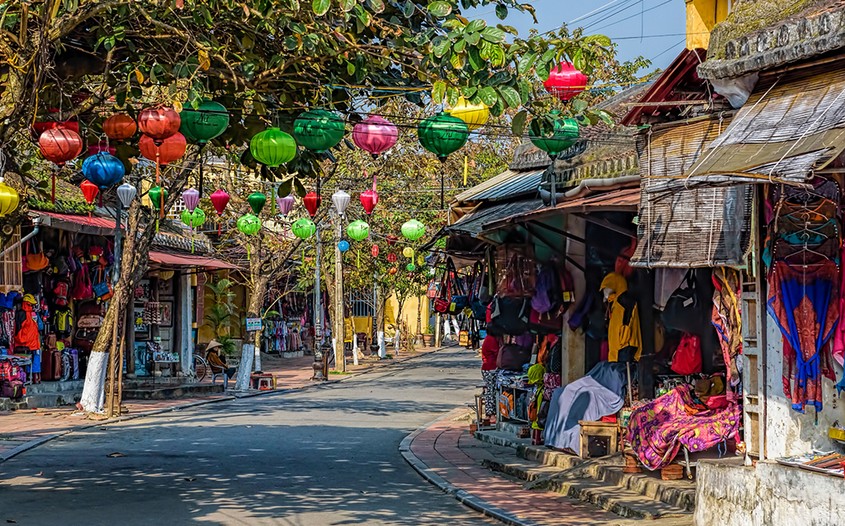 Lay back at An Bang Beach
In contrast to Cua Dai, which is Hoi An's most popular beach, An Bang Beach is more suited for travelers who prefer a peaceful seaside experience. The long stretch of white sands, alluring views, and soothing ocean ambiance make An Bang the perfect romantic getaway.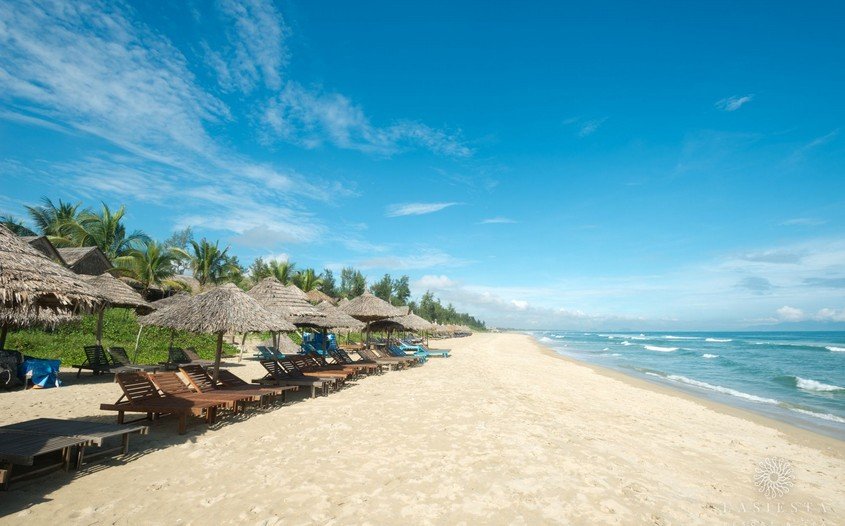 Visit the Night Market
Thousands of lanterns light up the island of An Hoi, alluring customers across the river in Central Hoi An. It's one of the best night markets where you can find skillfully silk lanterns of all shapes and sizes. Apart from the surreal night-time spectacle, the place is also teeming with merchants vending trinkets, souvenirs, and even snacks that you can munch on while exploring the night market.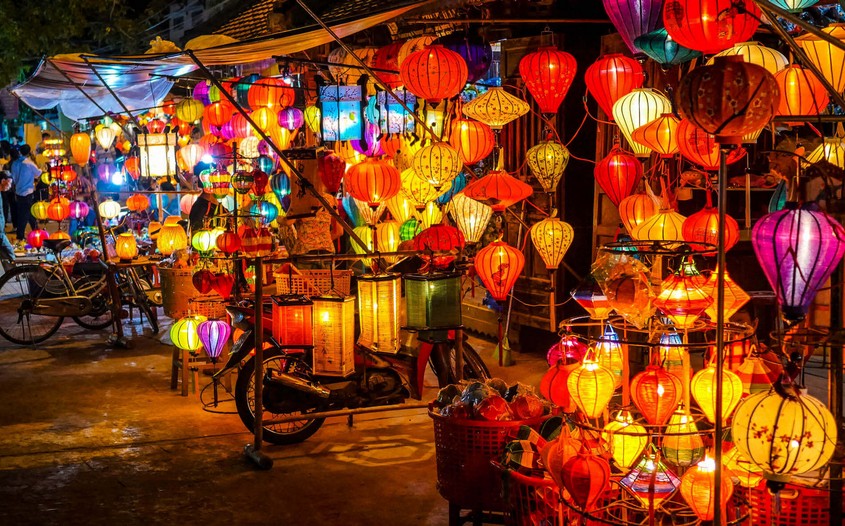 Catch up at BIAAA!
Hoi An's peaceful riverside is home to one of the gay-friendly beer gardens. With great barbecue in one hand and a cold brew in the other, Biaaa! proves to be one of the best relaxing outdoor restaurants in the city.
3. Ho Chi Minh City
The city of Ho Chi Minh or formerly known as Saigon is the most populous city in Vietnam. With a growing population of close to 10 million inhabitants, it's the best place to experience a multitude of diversity. Homosexual couples will find it easier to express their individualities as people here are more welcoming to the gay community. Thi Bar, Republic Bar, and Papa Cafe are some of the prime destinations where you'll find the most daring and liberated-thinking people.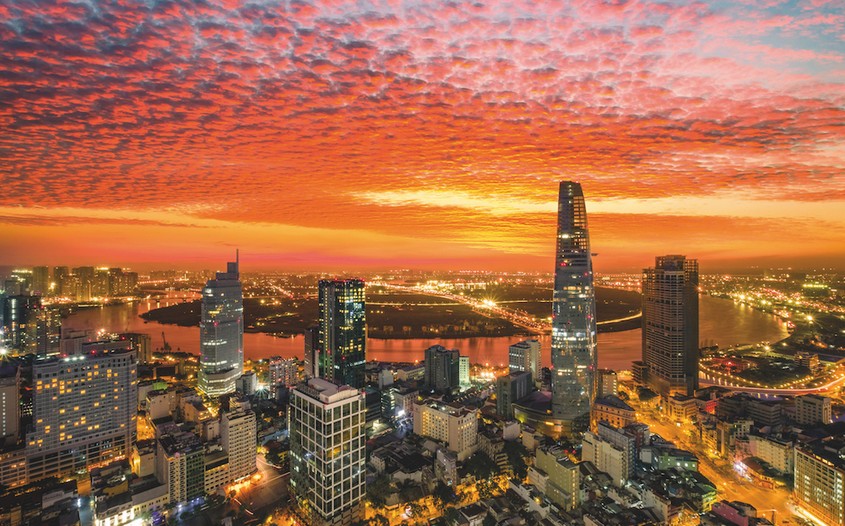 Top Things to Do in Saigon for LGBTQI Travelers in Vietnam
Thai Cong Interior Design & Restaurant
Thai Cong the owner and proprietor along with his partner founded the concept store of the same name. The combination of German-Vietnamese influence drives the aesthetics of this home interior design establishment. Aside from the lovely garden and a wide range of designs in the showroom, visitors can dine in the contemporary restaurant next door. Which offers European cuisine and Asian Fusion menu.
Address: 215A1 Nguyen Van Huong, Thao Dien, District 2, Ho Chi Minh City
Intercontinental Club
Sunday night gatherings are what make this club popular. Danny, who is the organizer, arranges meetings for gay men who wish to hang out and with a casual English speaking group.
Address: Corner Nguyen Du St. &, Hai Bà Trưng St., District 1, Ho Chi Minh City
A O Show
Indulge your senses and mesmerize at the dynamic of performance in the Saigon Opera House. This well-known show is a live performance of circus art, contemporary dance, and traditional Vietnamese music; which surprisingly is an enjoyable way to spend your evening in Saigon. The tale of the Vietnamese people is narrated by skilled artists, musicians, and acrobats through amazing talent and coherent choreography.
Address: No 7 Cong Truong Lam Son, District 1, Ho Chi Minh city, Saigon Opera House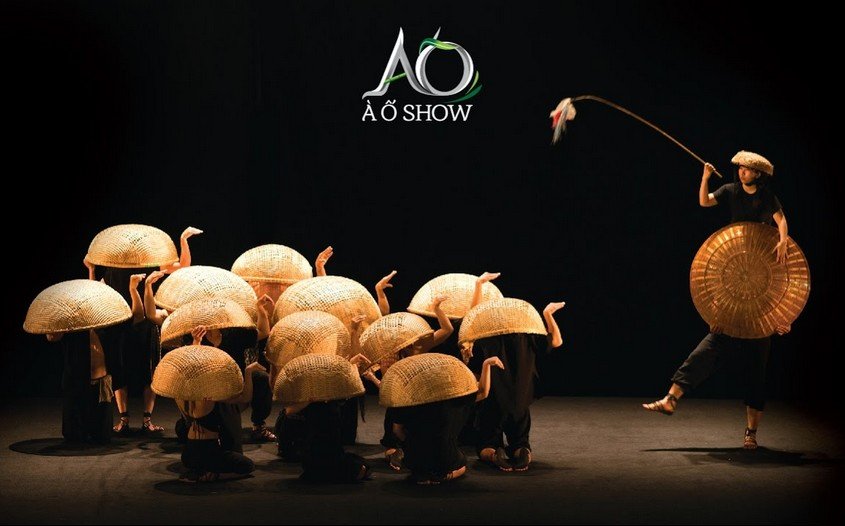 Republic Lounge
People in the know would probably first think of the Republic Lounge when asked for the nearest gay bar. This popular gay club is famous for the occasional drag shows that almost everyone is looking forward to. On normal days, it's the place where local gay crowd head to for a night of drinking the best kumquat mojito in town and dancing to the DJ's upbeat music.
Address: 274-276 De Tham Street, District 1, Ho Chi Minh City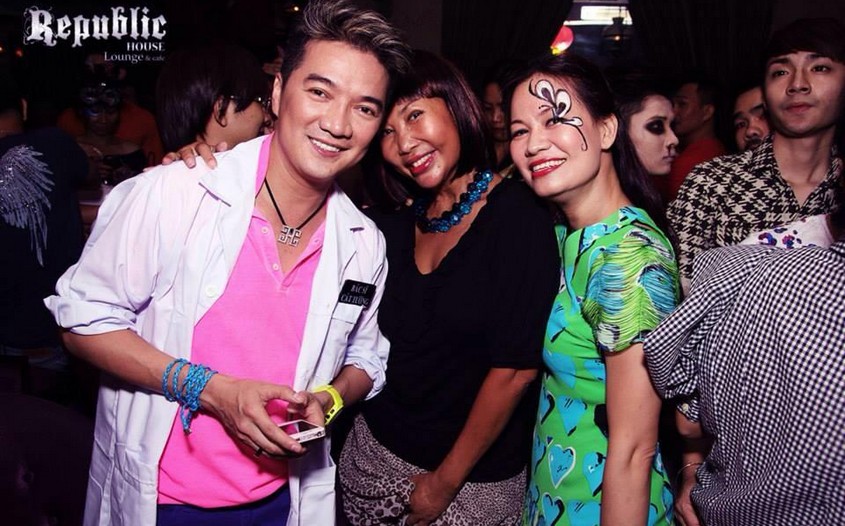 4. Mekong Delta
The Mekong Delta to the south is home to lush green paddy fields with intertwining canals and rivers. Within hours aboard a bus, you could reach this location from Ho Chi Minh city. Once you arrive, it's a different world with floating markets, pagodas, and traditional villages. But that probably isn't the best part yet. No trip to the Mekong Deltas will be complete without sampling the freshest cuisines, especially the local soup. With succulent pork rib atop freshly cooked noodles submerged in a delicious and rich broth, the combination just screams delicious!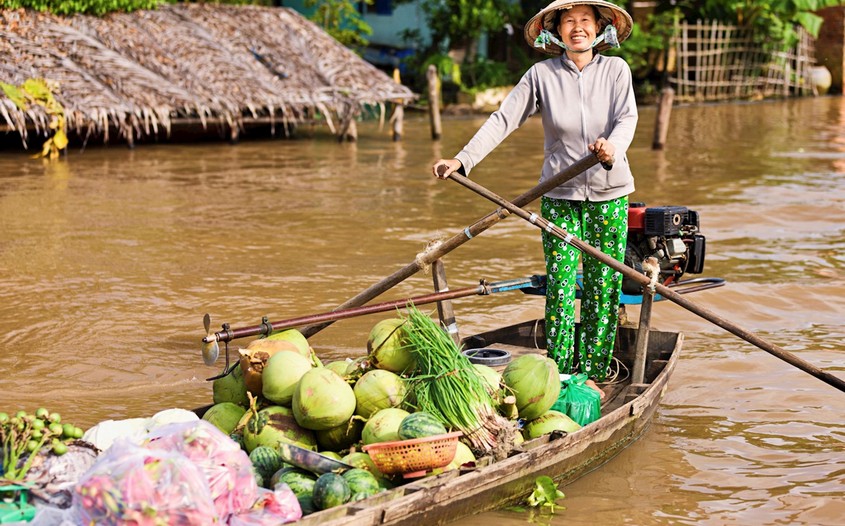 Top Things to Do in the Mekong Delta for LGBTQI Travelers in Vietnam
Visit floating markets to enjoy the daily life on Mekong River
Floating markets aren't unique only to the Mekong Delta as it's in other places like Thailand. However, what makes these floating markets special is their way of life through the daily activities and various cultures. Interestingly enough, the floating markets have their own charm that you'd find surprising. Other than the usual crops, coffee, noodles, chips, candies, and souvenirs are the most common products.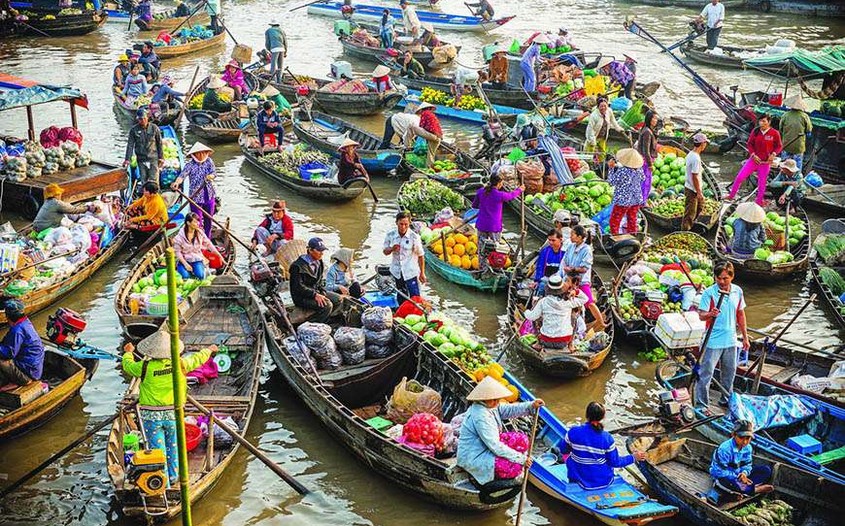 Discover Tra Su Cajuput Forest – An Giang
The wetland of Tra Su Cajuput in the Mekong Delta is a peculiar wonderland with a green carpet covering the area. The magic happens during the rainy season each year as the duckweed gradually covers the wetlands. You can enjoy a tranquil ride across the river and gaze at the majestic scenery. It is also the natural habitat for many water birds, bats, and other endangered species. September to November are the most recommended months of the rainy season when visiting. As this turns the majority of the forest into lakes.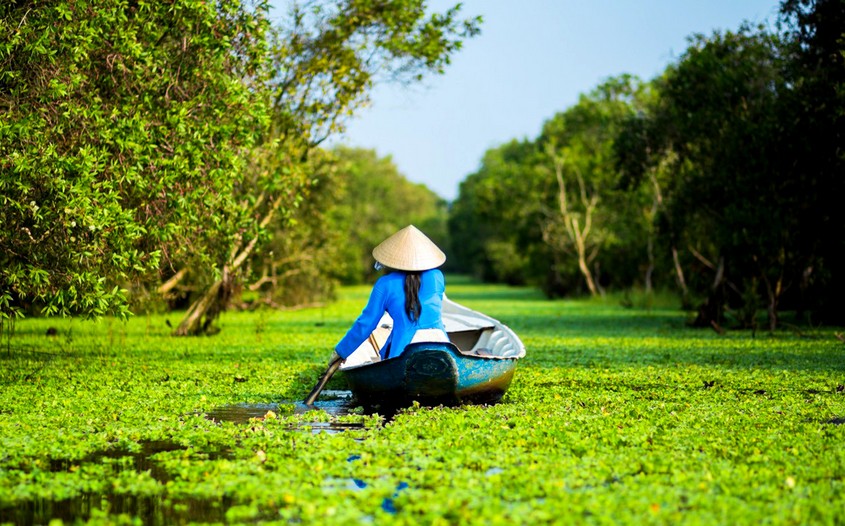 Admire the Vast Scenery by an Infinite Pool
Deemed as the most desired hotel in An Giang, the Victoria Nui Sam Lodge gives credence to the claims because of the surreal views it can offer. Blending effortlessly on the side of Sam Mountain, it certainly is what you can call, a paradise from high above. Built in a modern style architecture with a collection of luxurious suites, the ensemble isn't complete without the hotel's the pool. The feeling of relaxing in the cool waters with an impressive vista of the elaborate canals below is the best Mekong Delta experience.
Lounging in Phu Quoc
The island of Phu Quoc is home to many picturesque beaches filled with astounding coral reefs and pristine tropical rainforests. Being the largest island in Vietnam, it's located near the border of Cambodia. The long stretch of Bai Dai (Long Beach) is touted as the cleanest beach in Vietnam.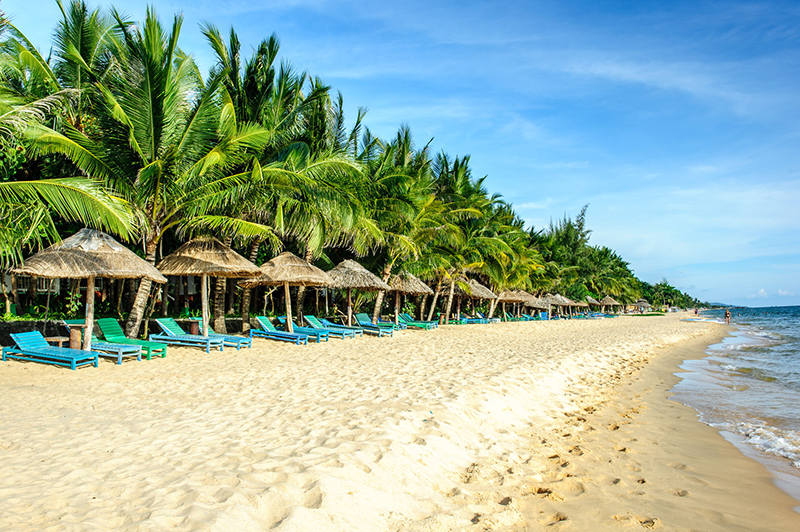 II. Annual Gay Events in Vietnam
Viet Pride Parade
While Vietnam has become more lenient with the acceptance of the gay community despite being a conservative nation, homosexuality has not. From its inception in the city of Hanoi back in 2012, the first-ever pride parade was making headlines. With the growing support and courage, the gatherings have been an annual event in Ho Chi Minh and Da Nang having their own separate parades. Nearing to almost a decade now, these pride parades have evolved to include meaningful workshops, which encourages empowerment to its members and in turn attracts fellow gays to join.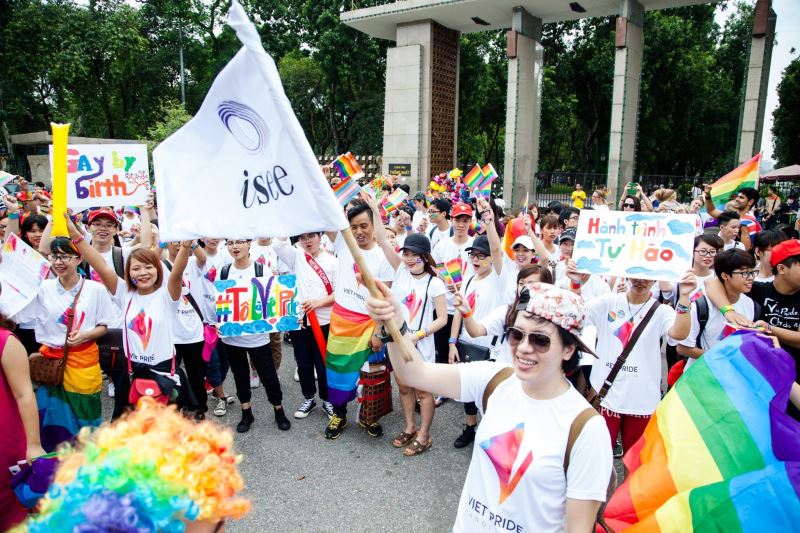 NGOs' Workshops
There are ramping efforts other than the pride parades. They aim to increase the awareness for the LGBTQI community and protect its rights. Non-government organizations such as The Institute for Studies of Society, Economy and Environment (ISEE), and Information Connecting and Sharing (ICS) are offering workshops for community members to train on issues such as self-empowerment, personal values, as well as developing LGBTQI involvement within the society. These workshops are organized often for interested individuals.
As a parting note to all our avid readers, especially to the diverse people with equally respectable gender identities. Traveling to Vietnam with questions for your safety and well-being is normal. It is indisputably a beautiful country with lots to offer and for you to experience. From authentic cuisines, ancient history, and exceptional service, these minor points we presented shouldn't leave you second-guessing your travel plans. The overwhelming beauty of Vietnam will always be there awaiting your arrival and ready to impart with long-lasting positive memories.