As an agricultural country, Vietnam has a lot of traditional food made of rice such as glutinous sticky rice cake; steamed roll pancake…etc, and the most special of which is Beef Noodle Soup (Pho Bo). It is such a very simple but mouth-watering specialty that is very close to Vietnamese lives. Visiting Vietnam, you can easily to find and savor beef noodle soup anywhere at any time. But the best Pho may be in Hanoi, the center of Red river delta also from which Pho originated. Imagine going into a Beef Noodle restaurant and being mesmerized by the smell from the soup, the fragrance of lime, garlic, chili pepper, and flavor vegetables. It will give you a feeling of mystery and attractiveness that you can not resist. The Beef Noodle Soup is actually not difficult to make and you can even do it at home. In this article, we will let you know how to cook the best Vietnamese Beef Noodle Soup.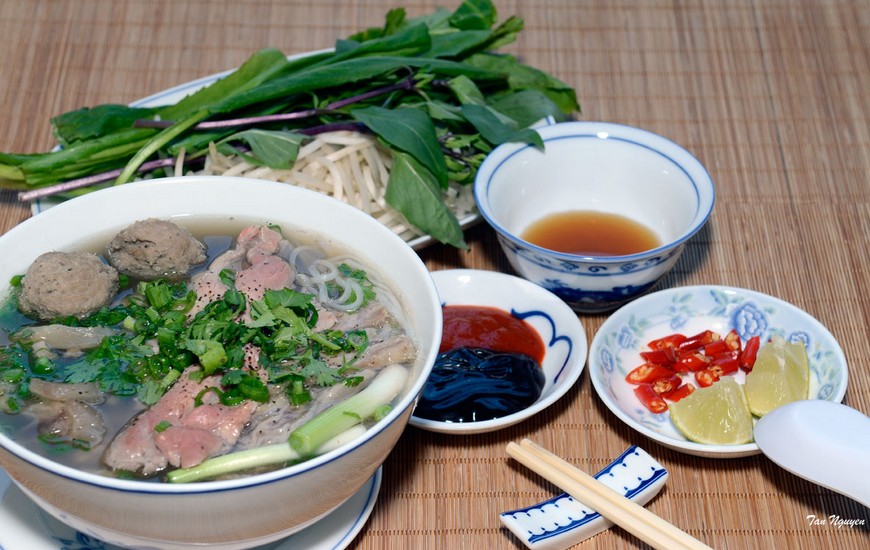 I. Ingredients
Sirloin Steak (500 grams)
Beef Bones (2 kilograms)
Onion (200 grams)
Chervil (50 grams)
Sugarcane (200 grams)
Rice Noodle ( 500 grams)
Other flavors: fish sauce, salt, sugar, chili pepper, cooking oil. chili sauce, ginger, cinnamon, cardamom, anise, shallot, garlic with vinegar, lime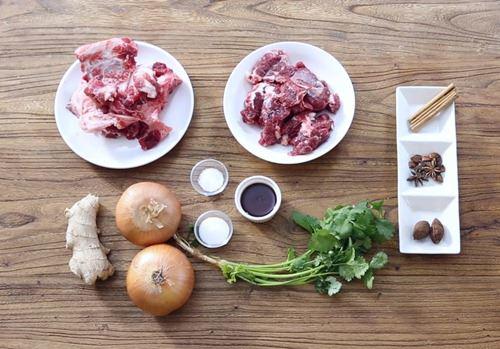 II. How To Cook Beef Noodle Soup?
1. Preparation
– Boil the beef bones in the boiling water for 5 minutes. Then wash the bones carefully
– Char the onion, ginger, and sugar cane above the fire for 5 minutes before peeling their skins. Then divide them into smaller pieces.
– Dip the shallot in salt water in a few minutes,
– Prepare a pan then put cinnamon, cardamom, anise to roast. Keep the fire small and continue until you smell the fragrance. Then put all the cinnamon, cardamom and anise into a small cloth bag.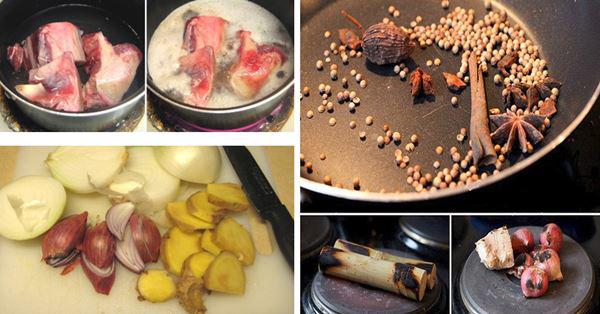 2. Making The Broth
Boil the beef bones in a big pot in 40 minutes. Then put onion, sugarcane, ginger and the cloth bag of cinnamon, cardamom, anise into the pot. Continue boiling for 3 hours more. Add some salt according to your taste. The broth is the most important feature to decide a delicious soup.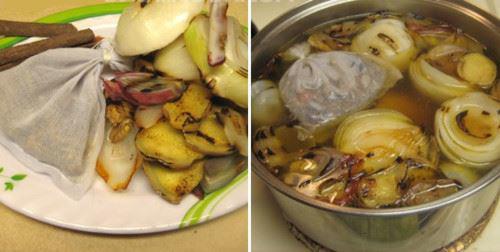 3. Completing The Beef Noodle Soup
– Rub the beef steak with charred ginger and wash it with clean water.
– Pestle the beef to make it tender. Then slice the beef as thinly as possible.
– Boil the rice noodle then put it into the bowl. Remember not to boil the noodle too long or it will be too soft. Put the sliced beef into the bowl as well and add chili pepper, fish sauce, and chervil. If you don't like rare beef, you can dip the sliced beef in boiling water in 1 minute. Please remember to keep it medium-rare or the beef will be tough.
– Put the boiling broth into the bowl and try the hot mouth-watering beef noodle soup. You can add some lime, garlic with vinegar and fresh chili to make the taste stronger.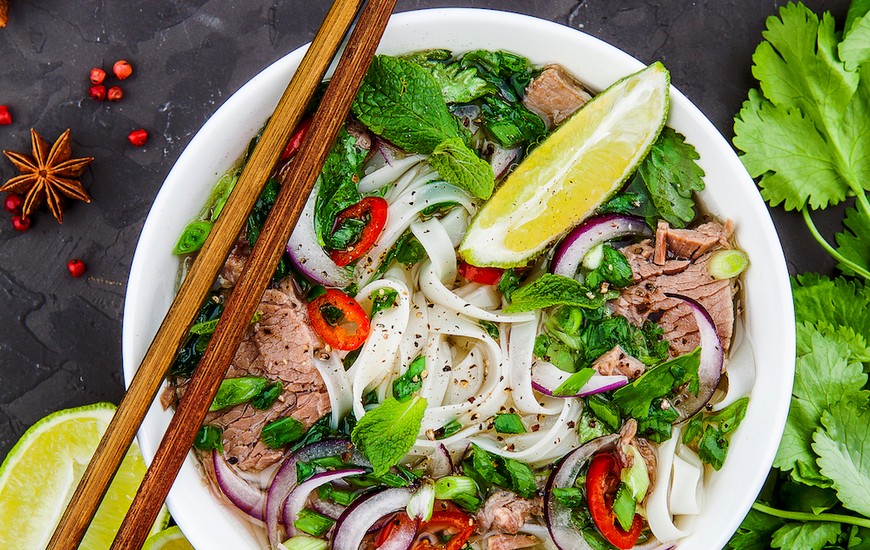 We hope this useful tip will help you master how to cook Vietnamese Beef Noodle Soup. Our team will bring foodies all over the world more and more traditional Vietnamese food recipes. If you have any questions, please feel free to contact our team via [email protected]. See you again!
Next: How To Cook Vietnamese Fried Spring Roll?