Getting a visa for tourists wanting to travel to Vietnam used to be a bit inconvenient. However, that all changed in 2017 as citizens from 81 countries including the United States, Canada, and the European Union can submit an application online to get an electronic visa. In this article, we will reveal the 3 easiest way how to get a visa to Vietnam for first-time travelers to the country.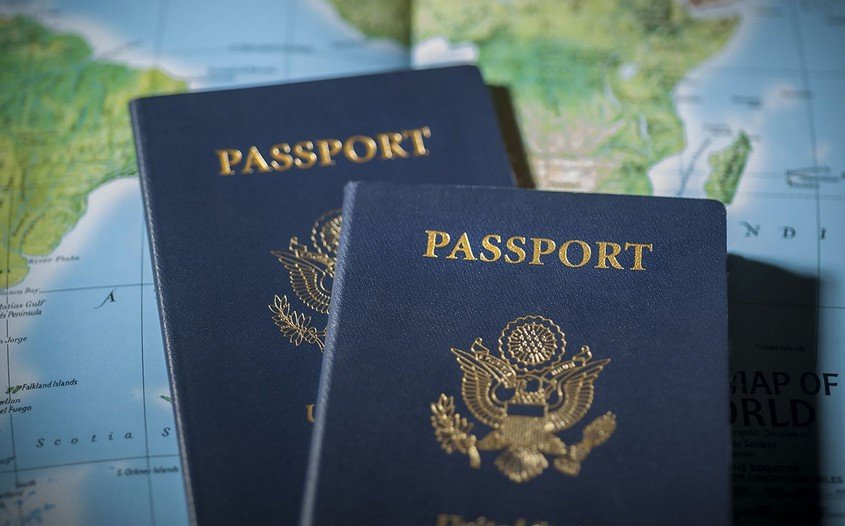 3 Best Ways How to Get a Visa to Vietnam
These are the most common methods on how to acquire a visa to Vietnam:
Apply and pay online for an e-visa (by far the most convenient option)
Have a trustworthy agency to issue your visa approval letter and submit it on arrival at the airport
Apply at a Vietnamese embassy. This can be done directly in person or through the embassy website.
Regardless of your preferred method, make sure that your passport is valid up to 6 months from the date of travel for the visa to be granted. Passport holders from countries such as the United Kingdom, France, Germany, and Scandinavian countries are exempted for 15 days. All travelers with direct inbound flights to Phu Quoc Island are free to roam the island for 30 days without any visa requirements. If your travel to Vietnam is brief, take a moment to check visa requirements. This is because your country might be listed for an exemption for a number of days you could stay visa-free.
1. Apply & Pay Online for An E-Visa
The introduction of the e-visa system back in February 2017 was a privilege to all travelers wanting to visit Vietnam. Although it may have a rough start, the process gradually improves. Besides, the new system has greatly simplified getting an e-visa.
The procedure is fairly simple, just submit an application along with your passport and a photo (4x6cm) of yourself on a neutral-colored background. After uploading the images (either scanned or digitally taken), you'll be required to make a payment of 25 USD. Check your inbox three days later, because if all went well, you'll receive an email with your e-visa attached. All you have to do now is to print the documents and take them with you on your flight to Vietnam.
One thing you need to keep in mind is the fake visa websites by Google Ads. Many of these are frauds and scams that have you end up losing money in return for nothing. Hence, make sure that your visa application is secure by applying it through the official government website: Vietnam E-visa official website
2. Have a Trustworthy Agency to Issue Your Visa Approval Letter and Submit It On Arrival at the Airport
Prior to the procedure mentioned above, this was the most common way to acquire a visa. This was done by contracting a Visa Approval Letter through a processing agency that acts as an intermediary to the government.
Please don't confuse the approval letter from the visa itself as these are just official letters issued by the company, not the Vietnamese government, and don't guarantee entry to the country. This method only works for tourists who are inbound to the country's major international airports (Saigon, Hanoi, Nha Trang, and Da Nang). Other points of entry, especially through land borders will require visitors to have the visa on-hand upon arrival. More detail on this procedure as follows:
Step 1: Apply for an Approval Letter Online
Online applications submitted through accredited travel agencies usually charge a fee of 20 USD to process the Approval Letters. This has a processing time of 2-3 working days, however, rush processing is also available (for an added fee, of course).
Application of stays for more than the standard duration of 30 days, will most of the time require an extra week to process. There are instances where the government may ask for more information regarding the stay and a copy of your passport. Make sure to comply with the requirements and submit it to the agency in a timely manner to avoid delays.
If you choose to go this route, we recommend you to do this ahead of your flight schedule to avoid unnecessary issues. Choose your visa agency wisely, because some of the companies have unsecured websites and most likely to offer a hit-or-miss service. Conical Travel is trusted by most customers as a visa agency. Sometimes if you book tours with us, the visa approval fees are free for you.
Step 2: Print Your Approval Letter
Once processed, the travel agency will send an email to you with the scanned approval letter. Print a couple to be on the safe side, and make sure that the copies are clear and legible.
Step 3: Arrive in Vietnam
Upon arrival, you need to find the visa-on-arrival screen/section to request for the visa on arrival. All you need to do is submitting your passport, visa approval letter and passport photos to complete the process.
Note: the passport photo dimension is 4 x 6 centimeters. Remember to prepare them beforehand. Otherwise, find a kiosk where you can print your photos with a fee.
Step 4: Pay the Visa Fee
Aside from the agency's processing fee, you will have to pay the Visa-On-Arrival fee when presenting your paperwork. For a 30-day, single-entry visa on arrival, the fee is typically 25 USD. You should pay an exact amount with U.S. dollars. Otherwise, the charge will be issued in the local currency (subject to a bad exchange rate).
3. Apply at a Vietnamese Embassy
For some of you, the options above are unavailable. In addition, cross-border travel is the only way to get a visa to Vietnam. If that's the case, applying at the Vietnamese embassy is what you can consider.
From your country, make sure to drop by the Vietnamese Embassy to arrange a tourist visa on your passport. Once again, we recommend you to do this ahead of your travel schedule. This is because the procedure may take up to a week.
Also, take note of the local Vietnamese holidays as well! During those times the Vietnamese Embassy is not open. If money isn't an issue and you'd rather have someone process this for you, you could handover your passport to trusted third-party agencies that help get the visa for you.
These are 3 best ways to apply for a visa to Vietnam. Make sure you choose the most suitable method depending on your nationality. Stay away from the fraudulent companies and you're all set. If you find this post useful, please share it to your friends to help them make it easier for their trips to Vietnam.