Ho Chi Minh City, formerly known as Saigon, is the economic and lifestyle hub of Vietnam. People look at Ho Chi Minh City as a chaotic scene and full of energy. However, there are a lot of things behind this high-octane city that you cannot explore fully. Our complete Ho Chi Minh City travel guide will help you understand more about this lively metropolis. We cover the best things to do, where to stay, weather, and other essential tips in Ho Chi Minh City.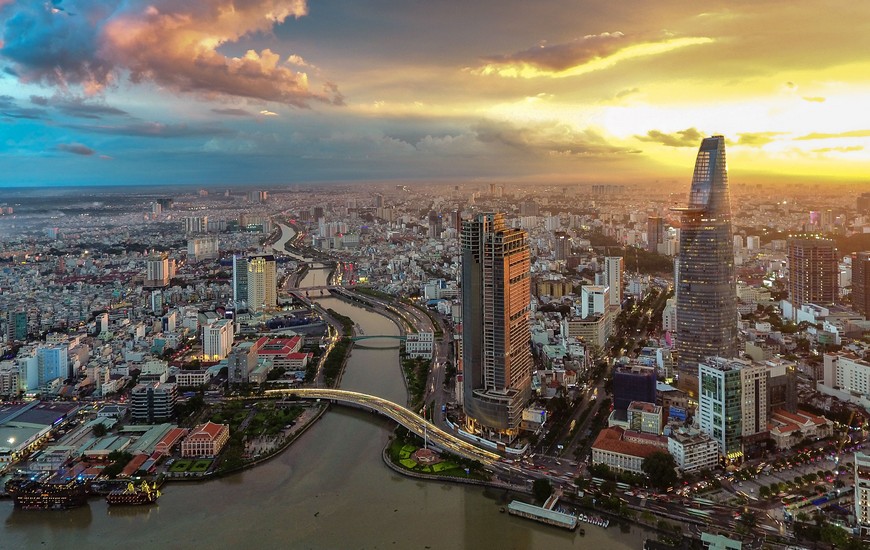 I. 8 Must-do Activities in Ho Chi Minh City: Main Attractions and Lesser-known Experiences
1. Feel the Chinese Ambiance in Chinatown
Chinatown was created by Chinese immigrants back in the 18th century. It is a maze of temples, markets, restaurants, and medicine shops. The biggest icon at Saigon Chinatown is Binh Tay Market. This is the biggest wholesale market all over Ho Chi Minh City. A few steps away from the market are the Cha Tam Catholic Cathedral and Thien Hau Temple. These are the must-see attractions in Chinatown. The town is one of the highlights we would like to recommend you in this Ho Chi Minh City travel guide.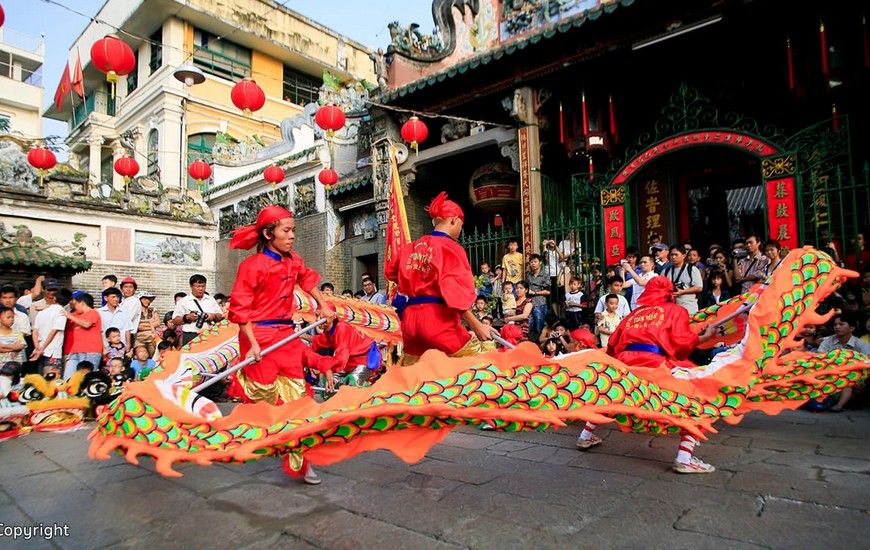 2. Admire the Notre Dame Cathedral
The Notre Dame Cathedral is an impressive red cathedral brought by the French in 1883. It bears a similar yet simple beauty as the Paris Notre Dame with 2 peaking towers reaching 58 meters tall. A big statue of the Virgin Mary at the front captures the attention of anyone passing by.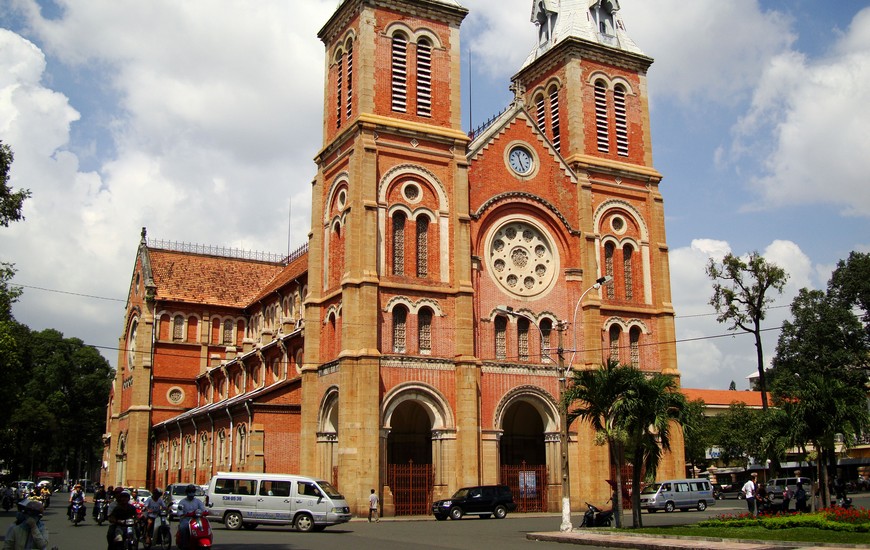 3. Find Peace at the Emperor Jade Pagoda
Constructed in 1990 to pay homage to the Taoist God, the Jade Emperor Pagoda mesmerizes visitors with a huge collection of woodcarvings and deities. The architecture shows the charm with the details and colors. All of these tell a great story about the legends of the Chinese Gods and tales.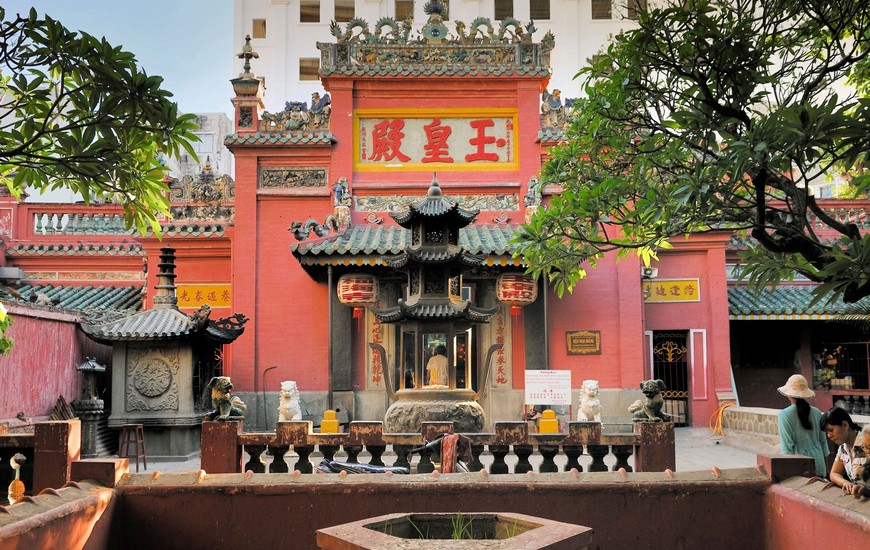 4. Shop at Ben Thanh Market
Ben Thanh Market is the most popular tourist attraction in the city center that you cannot miss. It's filled with all kinds of products and souvenirs you expect from a Vietnam trip. A food court in the middle will surely mesmerize you how diverse and tasty Vietnamese cuisine is!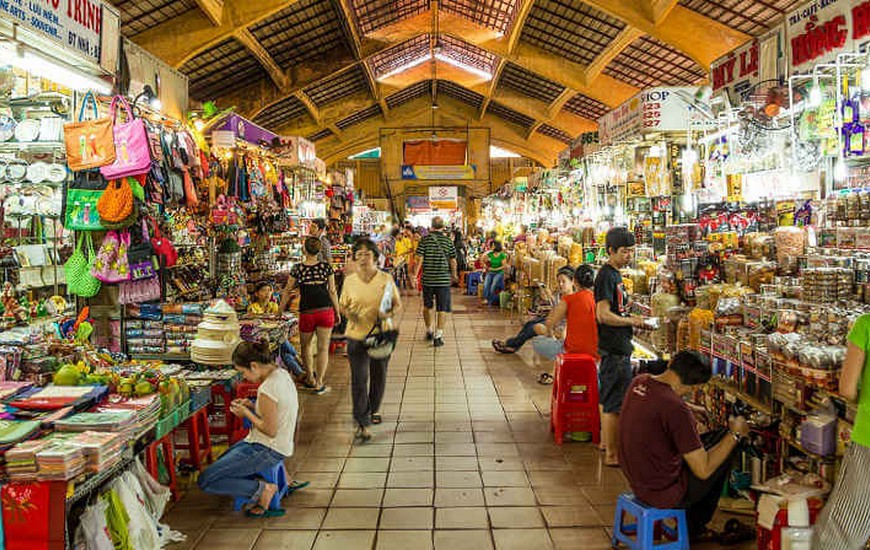 5. Escape to Can Gio Island
Can Gio Island is on the outskirt of Ho Chi Minh City. If you're beach fan and short in time, make a great escape to Can Gio for some ocean breeze! Even though the sea is not that mind-blowing compared to My Khe Beach in Danang or Nha Trang Bay, the landscape and seafood diversity will make it up. Don't forget the monkey sanctuary and mangrove forest if you're up for some biology lessons.
6. Get Amazed in the Opera House
The Opera House in Ho Chi Minh City brings out an outstanding beauty of the French colonial architecture. Built in 1897 for the VIP figures in town, the Opera House has been through the ups and downs of the Vietnamese history. Nowadays, it hosts many impressive shows every week, including ballet and Vietnamese traditional dances.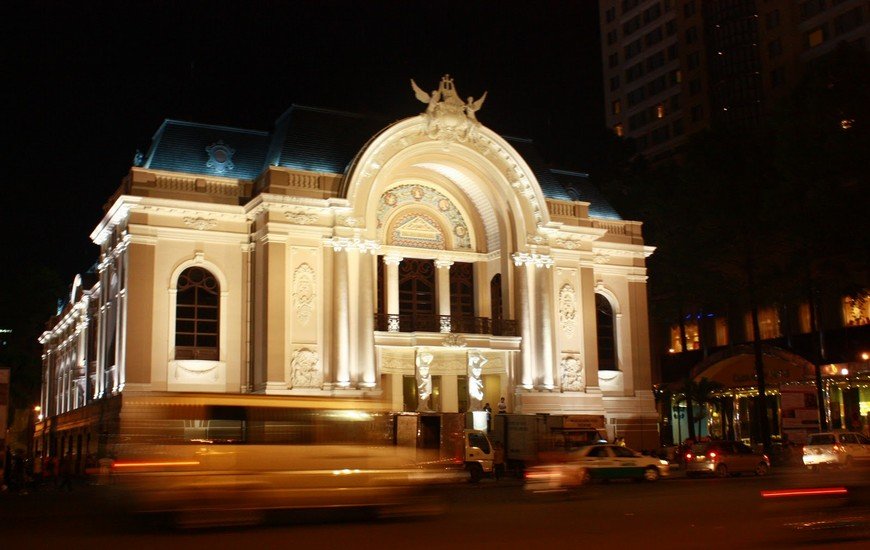 7. Master Your Vietnamese Cuisine Skill with A Cooking Class
Taking a cooking class in Saigon is a fun, interesting, and insightful activity in Ho Chi Minh City. There is a wide range of cooking classes in town that can game up your cooking skills, especially with the Vietnamese cuisine. The chefs will instruct you through each step to make a perfect Vietnamese meal.
Some classes offer a trip to a local market where you learn how to shop like a real local. Other than that, the guide will show you all kinds of ingredients that the Vietnamese love, their function, and taste. You can always sign up for a class yourself or join it as a part of a long-day Vietnam trip.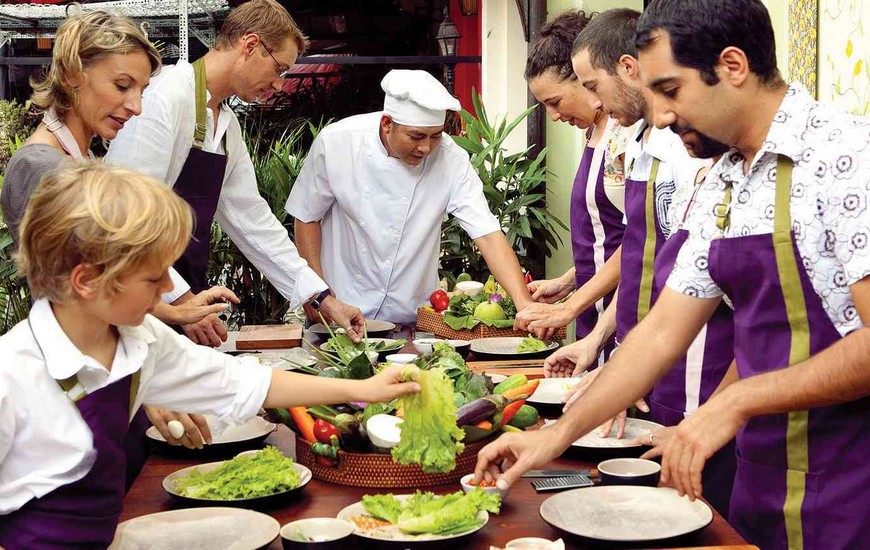 8. Eat up the Whole City in a Food Tour
For those who are big foodies but not ready to test your hands with some cooking, then take a food tour instead! Ho Chi Minh City is the hub of street food and high-end cuisine. No matter where you are, you can always find the most talked-about eatery that is locals' favorite in that neighborhood.
Most of the food tours happen at night. This is the best time to see Ho Chi Minh City with everything lit up and the streets get more crowded than ever. Some other tours take place during day time if you already schedule another plan at night.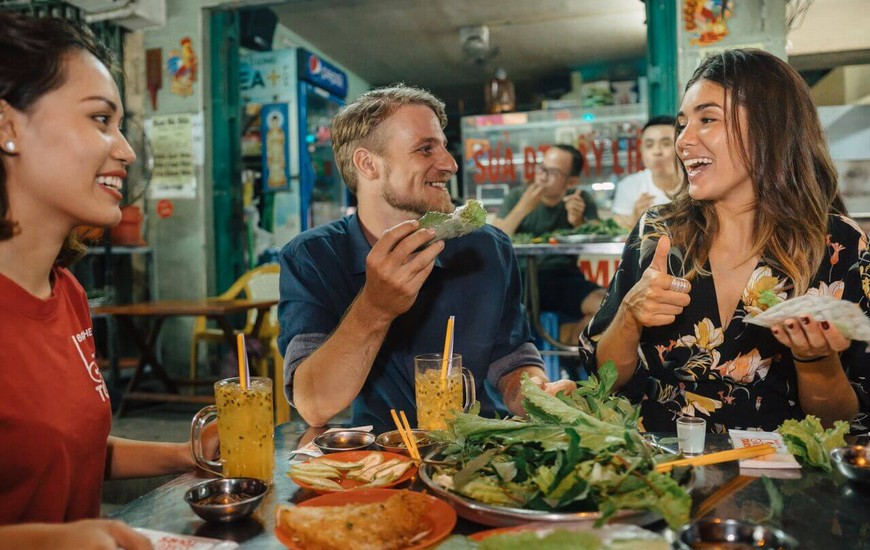 II. 5 Ways to Get around in Ho Chi Minh City
1. By Bus
For those on a shoestring, taking a bug to travel around Ho Chi Minh City is the best option. With more than 100 different bus routes, you can easily reach anywhere you want, no matter it is a tourist attraction in downtown or somewhere lesser-known on the outskirt.
The buses in Saigon are safe and affordable. A ticket price costs only 0.43 USD depending on the distance. The passengers will pay in cash after hopping on the bus. Despite how convenient it is, your trip can be a hassle sometimes due to the heavy traffic in Ho Chi Minh City, especially during rush hours. You'll pay the driver in cash as you get on the bus.
2. By Bicycle
Cycling around the town is a pleasant way even though not many tourists choose. The city is flat, and with traffic you can always sneak through the crowds with your little bicycles. There are bikes for rent at some of the accommodations. It costs around 5.60 USD per day.
3. By Taxi
It costs you 0.52 USD for the first kilometer and 0.43 USD more per kilometer thereafter if you take a taxi. This seems to be one of the most popular ways to travel around Saigon. Be mindful of the unmetered taxis since you may be ripped off at the end of the trip. Mai Linh and Vinasun are the best brands to go for!
4. By Motorcycle Taxi
The locals refer to it as "Xe Om", and they are available at every corner of Ho Chi Minh City. An average price for a motorcycle taxi trip is 1.30 USD for a short ride. We advise you to close the deal with the driver before getting on the ride. Wearing a helmet is a must! Taking "Xe On" is fast and convenient compared to a taxi!
Grab is a Southeast Asian version for Uber. If you have used this service before, then it won't be a problem in Ho Chi Minh City since it works in the exact same way.
All you need to do is installing the Grab app in your phone, turn on location, insert your card information and you're good to go. Generally speaking, Grab is more affordable than traditional taxis. It is available everywhere including the city center and the suburban areas. There are 2 options: Grab car and Grab bike. Similarly grab bike works as a motorcycle taxi, except for the fact that you can choose to pay by card or cash. Sometimes it offers discounts, so you can save a lot more for other things in your trip!
5. By Cyclo
If you want to take it slow and sightsee more pleasantly, taking cyclo (or rickshaw) is the best pick! They are operated by manpower and always available around the tourist attractions. A trip around the city center can be priced at 2.15 USD or more depending on the route.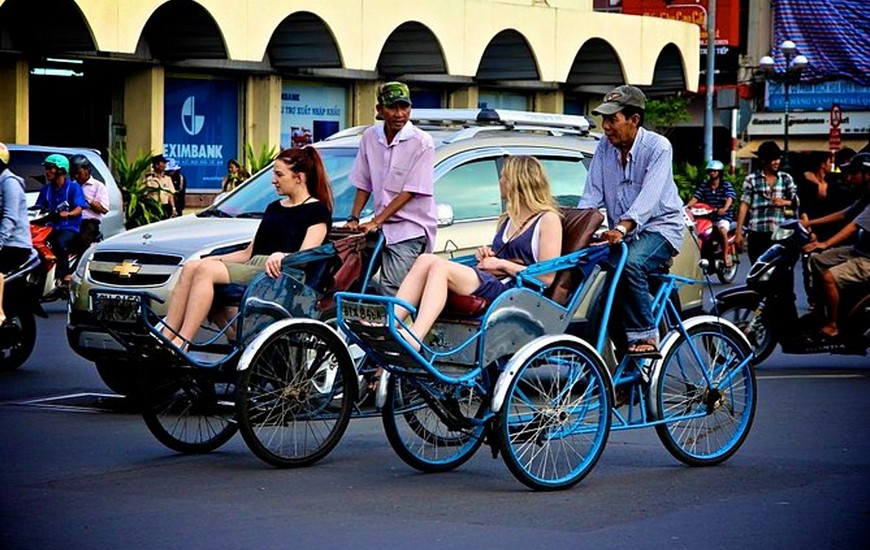 III. What to Eat in Ho Chi Minh City? 5 Best Choices According To Locals
Trying the local food is the thing that you can not miss when visiting Saigon. Our Ho Chi Minh City travel guide will reveal you top 5 local food that are loved by both Vietnamese and foreign people.
1. Bun Rieu Cua – Crab Noodle Soup
Not many tourists have known of this spectacular dish, and the locals love to have it every now and then. The dish is basically noodle soup, but soaked in a fragrant and savory crab broth. It usually comes along with a chunk of pig's blood and sometimes a portion of pork trotter. Don't forget to try Bún riêu gánh beside the Ben Thanh Market the next time you visit Ho Chi Minh City!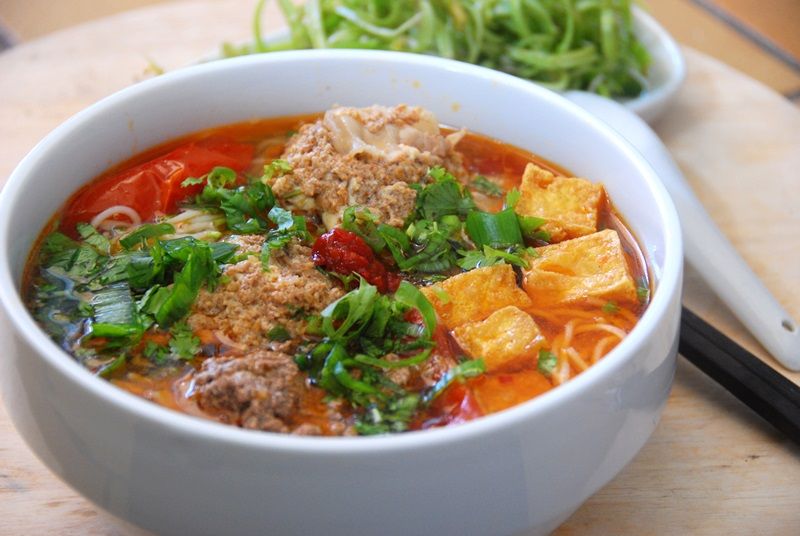 2. Banh Cuon – Steamed Rice Rolls
Banh Cuon is a Northern Vietnamese inspired dish but it's very common in Saigon. The locals usually have it for breakfast. A plate of Banh Cuon comes out with 2 chains of steamed rice rolls cleverly sliced, and they lie next to a small serving of pork pie, salad, and topped with shallots. Banh Cuon Hai Nam is the most famous steamed rice roll restaurant in town that is located right in the city center.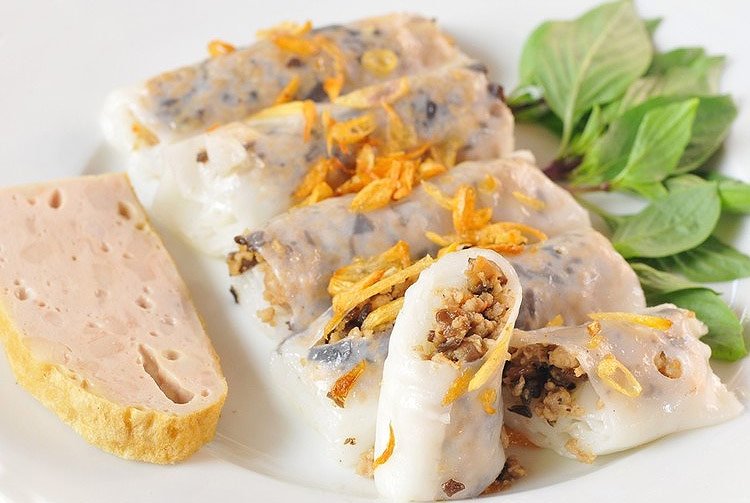 3. Banh Mi – Vietnamese Baguette
The all-time favorite Banh Mi is a must-have dish in Ho Chi Minh City. That is definitely the tastiest baguette on Earth. A basic Banh Mi comprises of pork, carrot, cucumber, coriander, hoisin sauce sleeping atop a thin layer of pâté and pork floss.
The best place to have Banh Mi in Ho Chi Minh City is Banh Mi Huynh Hoa.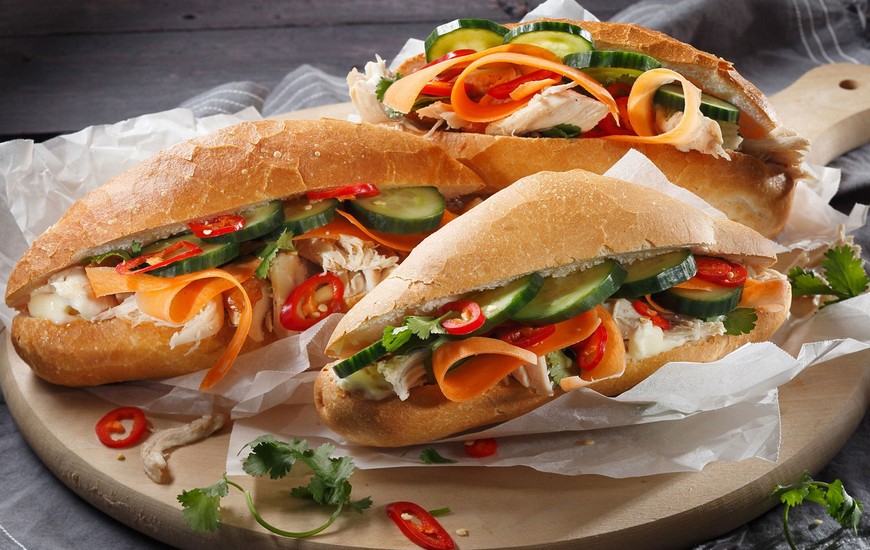 4. Com Tam – Broken Rice
Vietnamese broken rice (Com Tam) is more and more popular amongst tourists. The main ingredients are the imperfect grains collected after the milling process. The dish is topped with succulent grilled pork, a gooey fried egg, sometimes grilled chicken, and or even sliced pig ears. There's a small side of pickled veggies and fish sauce coming along. Com Tam Ba Ghien is hands down the most iconic Com Tam restaurant in Ho Chi Minh City.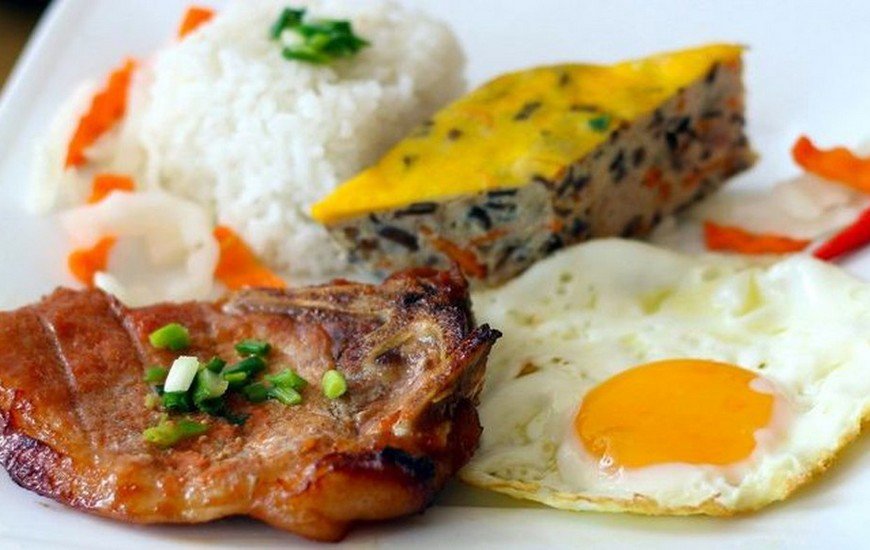 5. Bun Thit Nuong – Grilled Pork with Vermicelli Noodles
Not many travelers are aware of this aromatic and light cuisine. Bun Thit Nuong is so tasty and full of herbs. With a big touch of grilled seasoned pork and lots of vermicelli, the dish is served with a handful topping of smashed peanuts, fried spring rolls, and fish sauce. The best eatery for Bun Thit Nuong is Bún Thịt Nướng Chị Thông in District.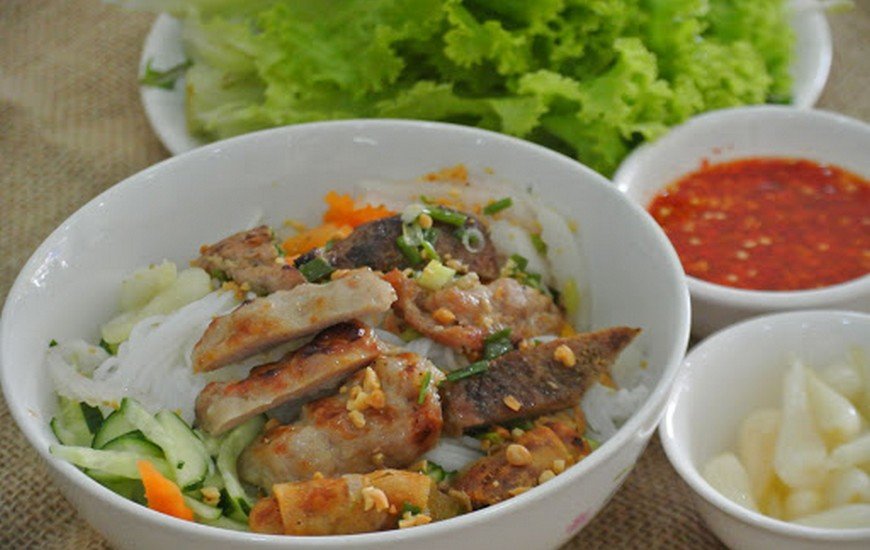 IV. Where to Stay in Ho Chi Minh City? The Best Neighborhoods for First-time Visitors
If you visit Ho Chi Minh City for the first time, I recommend you to stay in the city center or the close by areas to reach the main attractions easily. The city center is District 1, which is home to every popular service: food and drinks, accommodations, spas, tourist attractions and many more.
The price for a night at a hotel in District 1 is also higher than the other less-touristy areas. But if you're on a budget, then you can go for the Bui Vien backpacking area and stay at a hostel.
Another great option is District 3. This is a more peaceful area compared to District 1, but you can find any kind of service you want and it has the same kind of fun just like what you see in District 1. District 3 is right next to District 1. You can even walk between the 2 areas.
District 2 and 7, meanwhile, are for returnees and business travelers. These 2 neighborhoods are more expensive and upscale in life quality. District 2 is for the Western ex-pats while District 7 is for the Korean and Asian communities.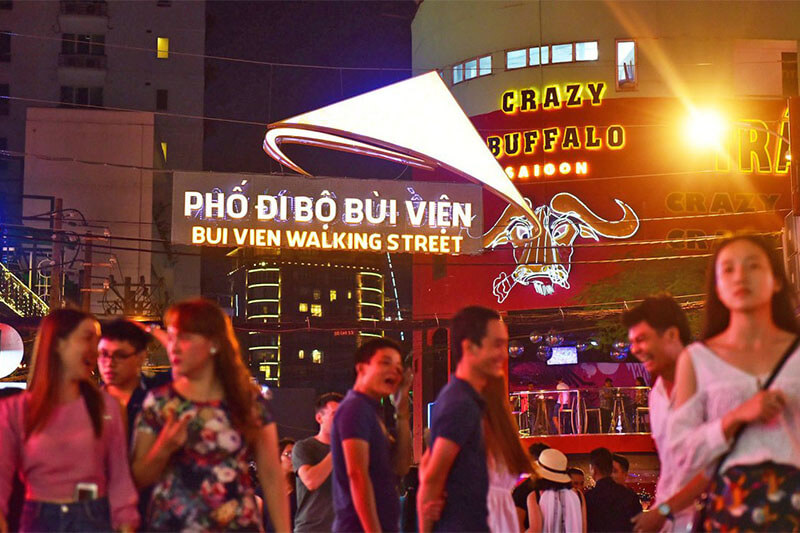 V. Best Time to Visit Ho Chi Minh City
Ho Chi Minh City belongs to the South. So obviously its weather shares many things in common with the Southern Vietnam weather. The best time to visit Saigon is between December and March, with cool and pleasant weather and almost no rains. The Tet Holiday is also a great time to visit since you can immerse yourself in the local culture, even though the price is a little higher than normal.
VI. How Long Should I Stay in Ho Chi Minh City?
Like Hanoi, Saigon is a stopover for many travelers with an international airport. Therefore, they will spend a few days here, but not too long, before visiting the nearby areas like the Mekong Delta or fly further up North. Let's say you don't have any plan for other regions, then you want to spend at least 2 nights in Ho Chi Minh City if you're short in time.
This is a complete Ho Chi Minh City travel guide for first-time visitors. All you need to do know is looking for the best tour operator in Vietnam and let them take care of your vacation! If you are planning a trip to this vivid city, make sure to bookmark this article and share it with your friends. For any further questions, feel free to leave a comment in the section below!